Fuel price hikes affect women more than men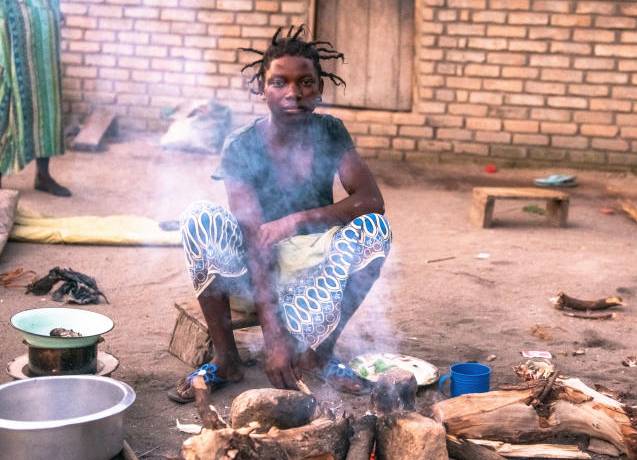 The recent sharp spike in the price of petroleum products caused a national furore, never mind the crocodile tears shed copiously by politicians who, it turned out, are the reason Kenyan's should expect to pay even more for a crucial commodity that literally drives our lives.
When fuel prices hike, most Kenyans only think about increased spending for motorists and higher fares for public service transport travellers. But the issue is way deeper.
Energy is a critical enabler in reaching development goals because access to clean, affordable energy is necessary in achieving development. Energy is also one of the most essential inputs for sustaining people's livelihoods. At the most basic level, energy provides cooked food, boiled water and warmth. The understanding that the cycle of energy poverty needs to be broken, has necessitated the need for policy actions in the field of gender and energy to meet the Agenda 2030 Sustainable Development Goals (SDGs) now being implemented by most governments.
The unprecedented hike in fuel prices in Kenya has the potential to reverse some of the gains made in recent years. Overall, the country had registered impressive growth in the electrification of households. Similarly, the relative affordable cost of liquefied petroleum gas (LPG) coupled with the short-lived mwananchi gas project improved uptake of LPG at household levels, reducing dependence on biomass. County-led initiatives targeted at lighting rural markets equally improved access to energy and particularly incomes. The increased demand in the country has also resulted in increased investment in the generation of renewable energy sources.
The hike in fuel prices has come amidst an ongoing COVID-19 pandemic-induced economic downturn, which has been aggravated by severe drought in several parts of the country. Altogether, this has significantly diminished consumer purchasing power.
Thus, this hike will impact heavily on the cost of living of for ordinary Kenyans. As expected, the trickle-down effect will mostly affect energy and transportation costs, and the prices of consumer goods and services.
Whereas the public outcry on fuel has concentrated on the economic and business perspective, the gender-differentiated impacts are, however, poorly understood across the country. Poor households, many of which are female-headed, use less energy than wealthier ones in absolute terms. Lack of access to affordable energy also has other impacts on health, education, empowerment, access to water and even climate change.
In Kenya, the gendered differentiated impacts are particularly acute at the household level. As LPG prices increase, energy access impacts will be clustered on women. In the case of LPG, a less polluting household fuel used for cooking, women are likely to be more affected than men because they do most of the cooking and household management.
In this regard, women will resort to low-quality wood fuel which significantly impacts on their health. Further, women and children, tend to bear the responsibility for collecting wood fuel and other biomass. This is increasingly in short supply which puts pressure on forests and vegetation cover. Another effect of the rise in fuel prices may mean less water is boiled for drinking and other hygiene purposes, increasing the likelihood of water-borne diseases.
It has long been established that poor people mostly depend on public transportation to access means of earning livelihoods. Although this will impact on both men and women, however, the cost on women is likely to be double or triple. This is because they are the majority of passengers in most public transportation modes, often having goods to transport to the marketplace.
Yet, women still tend to operate energy-dependent micro-enterprises. The net effect of the rise is, therefore, likely to impact their incomes thereby significantly reducing their ability to save. At the same time, this will also reduce their ability to provide for their family's household budgets. The lack of economic independence has often been associated with instances of gender-based violence, therefore the reduced incomes and savings are not good for women.
The consequences of the rise in fuel prices will likely have a domino effect on the cost of lighting that will not only deter men and women from working effectively but will also negatively affect children's learning. Lighting, in theory, provides opportunities for extended working hours and thus improved income generation.
On the other hand, anecdotal evidence suggests that more lighting for poor families would allow children to study at night. However, the higher cost of fuel will result in increase in lighting, then poor households, majority being female-headed, may select to restrict the hours of using lighting at household level. This is coupled with the fact that in Kenya, electricity is rarely used for cooking at the household level.
Other ripple effects of the rise in fuel cost are expected increases in the cost of water supplied to poor homes and informal settlements by private water vendors. Consumers will expect higher water costs as water vendors will expect them to bear the burden of the increase. The net effect would be a drop in the net consumption of water at the household level with implications for women and girls' sanitation.
As noted, the cost of fuel will impact consumer goods and services. For instance, the high fuel prices will increase the cost of milling maize meal, a common practice among poor households that cannot afford the finished products off supermarket shelves. In this case, women may reduce other nutritional needs to ensure that the all-important maize meal flour is available in the household.
In sum, gender aspects relating to access to clean energy must be adequately addressed for sustainable development to be realised so that no one is left behind. The fuel price hikes must, therefore, be viewed in this respect.
— Eva Komba is a gender and development specialist, and board member, Pastoralist Child Foundation, Samburu County.