Scorecard: Oparanya, Mvurya, Kibwana best performing governors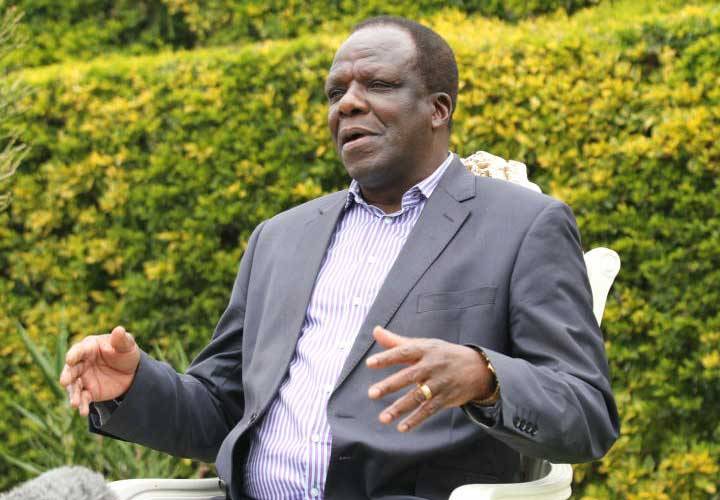 With less than a year to the next General Election, opinion is divided on the performance of the 47 governors, some of whom will be seeking re-election while others are shopping for alternatives after serving their final terms.
Opinion polls have given them contrasting rankings, though some like Machakos Governor Alfred Mutua have been consistently rated highly.
An Infotrak opinion poll released last year put him at position five, with an approval rating of 65.1 per cent.
Another Infotrak poll in 2015 had placed Dr Mutua, a former government spokesman, on top, with an approval rating of 79.4 per cent.
This was at a time the governor was riding high on an ambitious manifesto that included establishing Machakos as a mega city modelled alongside the lines of those in the Asian tigers, complete with an ultra-modern sports stadium and a Formula 1 racing track.
Through his Maendeleo Chap Chap party, Mutua also sought to showcase how to fast-track projects such as road construction, though the ease with which they fell into disrepair took the wind out of his sails.
He later claimed his mega plans were sabotaged by Wiper leader Kalonzo Musyoka with the help of then Machakos Senator Johnson Muthama who was part of a group that took the governor to court over a Sh2.1 trillion deal he had signed with foreign investors.
Someone recently pointed out that in last year's opinion poll, the top slots were taken by governors who had served for long in the NGO world, academia or public service, sparking a debate on whether age and experience had a role in their output.
In first position was Kakamega governor Wycliffe Oparanya (82.3 per cent) followed by Kwale's Salim Mvurya (77.1 per cent), Makueni's Prof Kivutha Kibwana (74.4%) and Kisumu's Prof Anyang Nyong'o (65.9 per cent).
Oparanya's top ranking can be attributed to the major projects his administration has completed, including upgrading the Bukhungu Stadium to international standards; upgrading major road networks; launching Oparanya Care, a maternal health programme that sees new mothers take home Sh2,000 after child birth and a similar amount every time they visit the hospital to have their kids vaccinated. This has earned him admiration at home and among his peers. A former minister for Planning and National Development, Oparanya, who is a certified public accountant, boasts of over 23 years of experience in local and international finance management, audit and business consultancy.
Before joining politics in 2002, Oparanya, 65, worked at the Kenya Aerotec Ltd as chief financial controller. He is the immediate former chairman of the Council of Governors.
Mvurya, who is serving his final term, realised major strides, especially in the areas of health, education, infrastructure as well as water and sanitation by focusing on an inclusive development agenda that created impact at micro levels of society, making it easy for residents to engage with the county administration.
Mvurya, 51, who holds holds a master's degree in participation, power and social change from the Institute of Development Studies, in England, has 17 years of social development and leadership experience, mainly in the NGO world. He served as vice chairman of the Council of Governors during his first term.
On the other hand, Kibwana's high score came against the backdrop of major achievements in the county.
The 67-year-old civil society veteran and law professor was the first governor to launch a free universal healthcare programme, targeting mainly the elderly by giving them access to free drugs, X-rays and in-patient services.
Makueni was among the first counties to venture into value-addition by unveiling fruit and milk processing plants, enabling farmers in the dry county to sell surplus produce, thus ensuring minimal losses at the farm.
While Nyong'o, who is serving his first term, was initially under siege from striking health workers, he has since achieved a lot in the sector and infrastructure, which could partly have played a role in his placement in the top five in the Infotrak ranking.
Kisumu is currently regarded as the cleanest city in the country, though mainly in the CBD.
An accomplished academic, Prof Nyong'o, 75, was a former minister under the Kibaki administration, serving in the Planning and National Development and Medical Services dockets. He is credited with formulating the blueprints that led to major economic transformation such as the Economic Recovery Strategy for Wealth and Employment Creation.
Between 2013 and 2017, he was senator for Kisumu County.
While the observation about age and experience may be correct, political analyst Dr Wanguhu Gitonga thinks that one cannot assess the 47 governors' achievements through a single prism since they faced different local dynamics.
"I don't think that would be correct. For starters, at least 25 governors were elected in 2017 and it would be wrong to judge them on similar criteria as those who came in after the 2013 elections. Most of them had to first tackle governance challenges left by their predecessors. For instance, Kiambu's James Nyoro came last in that opinion poll. Can you therefore say he is a failure yet he assumed office following Ferdinand Waititu's impeachment early last year?" he asked.
"Also, different counties have different priorities based on their level of development and the needs of the people," Dr Gitonga said.
Gitonga said the age factor could have ruled out the likes of Mvurya who first became governors while in their 40s, adding that some fairly young counterparts such as Laikipia's Nderitu Muriithi, Alex Tolgos (Elgeyo Marakwet) and Nakuru's Lee Kinyanjui have achieved a lot, though much of it has not been captured in the media. Other exceptions to the rule include Cyprian Awiti (Homa Bay) and Siaya's Cornel Rasanga who despite their age and experience have never shone in any opinion poll since 2013.