Philip Kisia: I am a better manager than Mike Sonko and Evans Kidero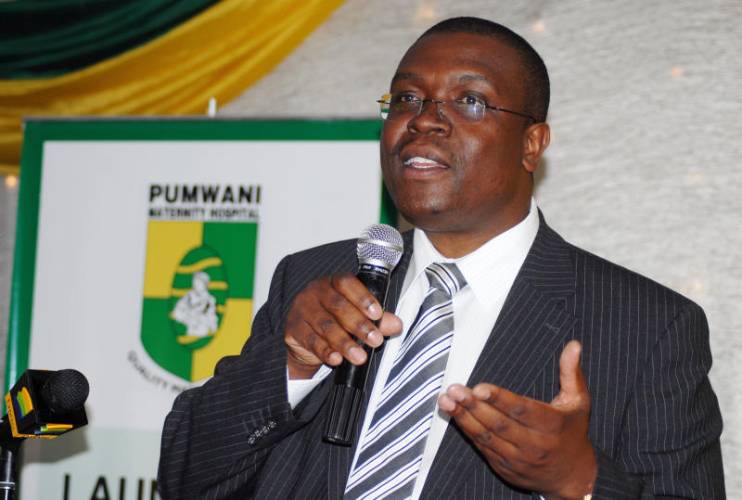 Former Nairobi Town Clerk PHILIP KISIA speaks to DAVID ODONGO about infamous City Hall cartels, explains why he was a better manager than Evans Kidero and Mike Sonko and claims he has never chewed a bribe in his life.
Between Kidero and Sonko, who did well at City Hall?
None of them. They got into the office and had no idea what to do. Kidero brags about the Nairobi master plan, but that's something I negotiated for funding, and initiated. He found it nearly finished and he launched it. I am the one who started automation at City Hall.
From permits to parking. Kidero and Sonko never moved an inch, from what I left. They just take credit for the things they found running. I started E-payment, Eastlands redevelopment, solid waste management, financial and asset management systems. But because they didn't conceptualise the projects, they didn't know how to run them. Things like affordable housing and relocation of the Dandora dumpsite are projects I started, got funding for and was just about to execute them.
Eleven years after I left City Hall, Lieutenant General Badi is trying to make them work because Kidero and Sonko could not. As for Sonko's performance, I have nothing to say, because there is nothing to say.
It's said that City Hall has cartels that can't be dismantled. Did you succeed in your short stint there?
There is nothing like that. My approach towards corruption was very simple. I developed an ICT strategy that was to make City Hall to be at par with other first world cities. Limit human contact with services provided at City Hall. Building permits would be filed and applied online.
The department in charge would go through the plans and either reject, approve or make recommendations. That was to happen to every department. With no human contact, there can't be corruption. I remember when I got to City Hall, no one knew how many vehicles Nairobi County had. The accounts had not been audited for more than 10 years. I did the audit up to the last year I left.
Kidero or Sonko never did any yearly audit. How can you run a multibillion company without yearly audits? That's like driving in the darkness at high speed with no headlights.

So you will run for Nairobi governor again?
I wish to tell Nairobians, if you are about to embark on an eight-hour flight to London and you are told the pilot is not qualified will you take the flight? That's the same attitude they should have when they are going to vote for the next Nairobi governor. I am the best person to run Nairobi.
You are considered strict and arrogant. What style of leadership is that?
I am a stickler for the rule of law and I don't like working with fools. So people think I am strict. But I usually just expect everyone to do their job. I believe in a transformational type of leadership. I have solutions for all problems that bedevil the city.
Look at the names being propped for Nairobi governorship. None of them has managerial experience. Sonko or Sakaja or Kagure have never handled a budget of a billion shillings. I once told Kidero to stop saying he has managerial experience from Mumias Sugar because when it comes to running the city, Mumias Sugar is like a small department at City Hall.
City Hall is like a temple for corrupt deals. You never even once took a bribe or got a prime plot in the city?
Never ever. I had an opportunity and people tried to bribe me. I refused. I could have been a billionaire by now. Even the Ethics and Anti-Corruption Commission acknowledged me for my efforts to stamp out corruption. I invited them to work with me and they had a permanent office at City Hall. I was listed among the top five public servants who were collaborating with EACC to stop corruption. Having been born in this city, I can't agree to be corrupted because I have passion for this city.
My mother was very strict. She instilled honesty, hard work and discipline as core values in me. She was a single mother, and she raised us alone after our father abandoned her. In fact, I got my inheritance from my mother. My ancestral land had been used as collateral by my father against a bank loan. He defaulted and the bank auctioned the land. It's my mother who bought the land and gave me my ancestral inheritance.
I was born in Ofafa Jericho in 1963 unlike Kidero who claims to have been born in Pangani and yet there are no records of him being born there at all. I went to Aga Khan nursery school and primary school and later to Chesamis High School before I got into hospitality management in 1983. I did my degree at USIU and then Harvard University for executive management courses.
You were close to the late billionaire Chris Kirubi. How did you become friends and what did you learn from him?
I was Group Sales Manager at Sarova Group. My boss, Sandy Vohra, was the chairman of Nairobi Central Business District Association. When his term came to an end, he took me to billionaires who run Nairobi and told them he wanted me to be the chairman.
Kirubi looked at me and wondered how they were going to call a young man in his mid-thirties chairman. Vohra told them to give me six months to prove my worth. NCBDA had no office so that was my first order of business.
I wrote proposals for funding which I got and then went to ask Kirubi to rent out a floor from International Life House. He laughed, saying the space was too expensive and only airlines and international organisations could afford the rent. I took half a floor and paid rent for six months in advance.
I never defaulted. Kirubi became very close to me and I learned the value of hard work and strategy from him. Hard work without a vision is nothing. And the end game must always be in sight so that you know where you are heading.