Politician Simon Mbugua: My mother was a billionaire's side chick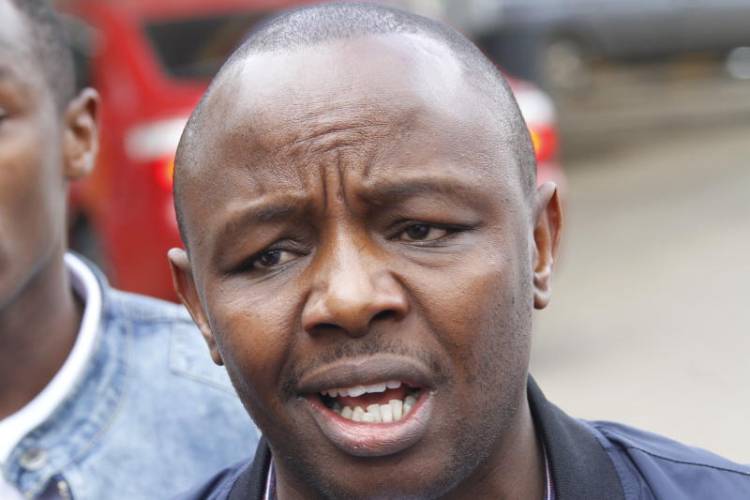 There are, however, some side chicks who upon getting pregnant, move on with their lives, and raise the baby alone without asking the man for a penny.
Politician Simon Mbugua says his mother was a billionaire's mpango wa kando.
"My mother was a teacher, and she got to know Githere. She was Mbugua Githere's mpango wa kando. He never married her but he was still my blood father. And I can say I was raised by a single mother.
"I first saw my father after I had finished high school. But we didn't have any kind of bond. Despite being a billionaire, he never helped me in any way, and I made my millions on my own," insists Mbugua adding that his other brother, Richard Githere, was also born out of wedlock and is a very wealthy and successful businessman.
"Us children who were rejected by our father and his family have made it in life. God has opened ways for us, and I think we are far much better than people who inherited their father's billions. We worked for our money."
Some side chicks fight tooth and nail to be recognised when the man passes on. That was the case with the late Kibra MP Ken Okoth who despite being married, had a long running affair that even resulted in a baby with a city politician.
Okoth met Anne Muthoni Thumbi, a nurse when he went for a routine checkup at a hospital. When Okoth launched campaigns for the Kibra seat, Muthoni became his campaign manager. He won the seat and used his political connections to have Muthoni nominated as a member of the Nairobi County Assembly.
Muthoni and Okoth didn't live together as husband and wife, and the relationship was a secret because Okoth was already married to Monica, a woman he met while studying in Austria.
When he died, his family disowned Muthoni, and predictably, she went to court seeking to have the burial of her secret lover stopped until a paternity test proved who Jayden's father was. Muthoni sued Okoth's family and they later settled out of court after they allowed her to attend the funeral, as well as take tests to determine her son's paternity.
But not all side chick stories have a fairy tale ending. Pregnant 26-year-old university student Sharon Otieno, was raped, stabbed in the stomach and murdered in September 2018. Her lover, Migori Governor Okoth Obado, is currently on trial for her murder.