Uriri Member of Parliament: I have spent over Sh4.5 million from my salary to build churches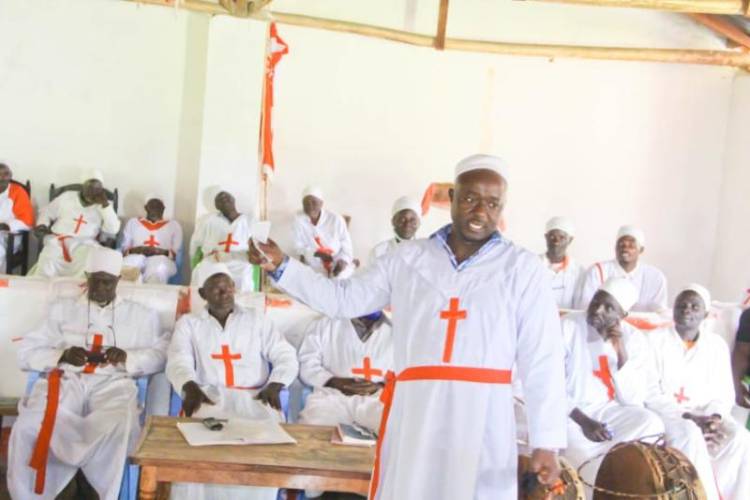 Uriri MP Mark Nyamita believes it is God who anoints and puts leaders on the throne. Nyamita says without God, he would not be an MP today. God, he says, is everything in life.
He says every person should place themselves under the authority of the government. There isn't any authority unless it comes from God, he says, and the authorities that are there have been put in place by God.
"So love the Lord your God with all your heart and with all your soul and with all your mind," Nyamita says, adding that doing so brings blessings.
So inspired by the Holy Word is the lawmaker that each weekend, he retreats to church of choice in his constituency to worship. Although he is a devout Catholic, Nyamita always joins other religious sects on a rotational basis for worship, saying God is one and has no boundaries.
"As a leader, you have no choice. You can't discriminate against other churches. Your followers are everywhere; you need to follow them and be part of them," he says.
He describes the Lord as a compassionate and gracious God, slow to anger, abounding in love and faithfulness (Psalm 86:15).
The legislator says reading the Bible inspires him, adding that God continues to be involved in the world today and so he has to get actively involved in the Lord's work alongside his constituency duties.
"This is what is meant by God being a sustainer because almost everything in the world is completely dependent on Him for its existence. We can't dissociate from God's work," he says.
He quotes 1 Peter 2:13-14: "Submit yourselves for the Lord's sake to every human institution, whether to a king as the one in authority and praise those who do right."
On a recent weekend, The Nairobian caught up with Nyamita at Holy Spirit Church, Ivona in his Uriri turf. He had been invited for special prayers by members of the religious sect.
Nyamita believe that Jesus Christ showed this love by sacrificing His son, Jesus, to atone for human sin.
"Jesus' mission was based on agape love. The Gospels tell how Jesus encouraged people to love others unconditionally, even when it was difficult to do so and to always reconcile and forgive one another," he said.
The MP adorned the religious sect's white robe with red cross labels lapel to symbolise the sacred unity in line with the church's rituals and took to the pulpit to teach them the Word of God when he was given a chance.
He told The Nairobian that participating in church activities was a noble idea because religion has been part of human life long before the beginning of recorded history.
He quoted again from the Bible (Romans13.1), which says that every person should be subject to the governing authorities.
"For there is no authority except from God granted by His permission and sanction and those which exist have been put in place by God," so reads the passage.
The scriptures, Nyamita said, are humbling and had gracious words that show how God is the one who anoints and puts leaders on the throne.
According to the ODM lawmaker, there is nothing wrong with turning to God or spending resources in building the Lord's sanctuary. He says almost a tenth of his salary goes toward building churches.
"I have spent over Sh4.5 million since I went to Parliament in 2017 building sanctuaries," he says
Pastor Francis Openda compared the MP to Cyrus, who fulfilled God's purposes (Isaiah 45:1).