Why former Kibwezi Member of Parliament Richard Kalembe Ndile died a lonely man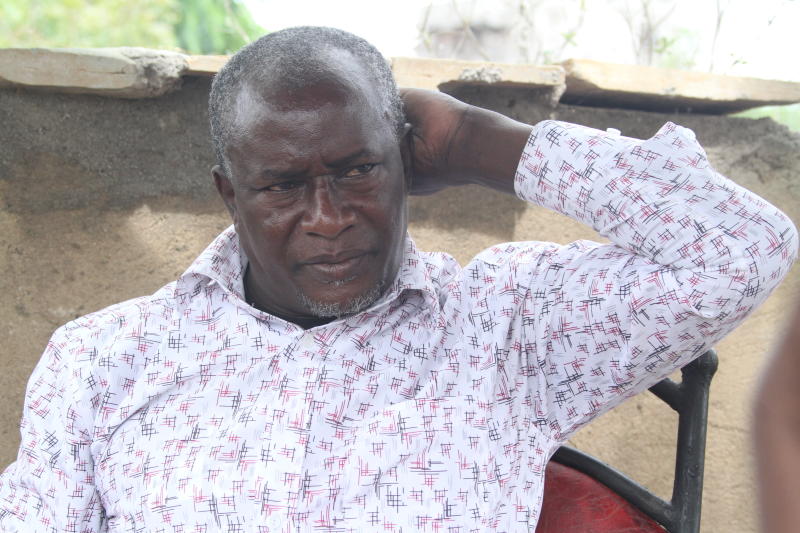 Former Kibwezi MP Richard Kalembe Ndile, who died last week, was a man who had no permanent friends or enemies. He made friends easily but also broke up as easily. Kalembe typified the common saying that there are no permanent friends in politics.
His on-and-off relationship with Ukambani political supremo Kalonzo Musyoka elicited admiration and anger in equal measure. In one political season, Kalembe, known for his sharp tongue, would go full blast into demolishing Kalonzo while mocking him over his development record. But when it suited him, "Mwana wa Squatter", as Kalembe was popularly known, would crawl back and meekly latch onto Kalonzo's coat tails for political survival.
A good example was when, some years back, he joined forces with Machakos governor Alfred Mutua to castigate the Wiper party leader, saying he had not done much for the Kamba community despite being in government for a long period of time.
Kalembe would, however, sever ties with Mutua and join the Jubilee party through The Independent Party (Tip Tip) at the invitation of the Deputy President William Ruto.
His cosy relationship with the Jubilee party did not last long. He soon took to the media to whine how the DP had short-changed him. His beef with Ruto was that those who had promised to fold their parties did so with the promise of being given some monetary compensation but this did not happen.
In his witty narration, Kalembe used to joke about how the DP would cajole him into dissolving his party. "Mtoto wa Squatter, leta hiyo chama yako tutengeneze nyumba kubwa," he would quote the DP as telling him.
Kalembe also had an on-and-off relationship with former Nairobi governor Mike Sonko, at one time working as Sonko's personal assistant. He would occasionally give political statements on behalf of the governor, especially when Sonko was in political turbulence.
Before long, the two fell out. Kalembe accused Sonko of failing to pay bills at his Macha B Hotel where he claimed Sonko and his entourage would visit occasionally to enjoy roasted chicken and ugali and wash it down with expensive whisky on credit.
After the fallout with Sonko, Kalembe teamed up with Kalonzo and played a key role in the Machakos senatorial by-election. Kalembe was dramatic, too. The way he was fast and furious with his tongue was the same way he was fast with his feet.
This was witnessed a few years back at Musila Gardens in Mwingi town where Kalembe, in his capacity as an Assistant Minister for Tourism and Wildlife, had attended a Kamba cultural event.This was despite a warning that he was unwanted in the region due to his unsavoury attacks on Kalonzo at the time.
While seated at the high table, a gang of well-fed youths burst in and went for Kalembe's neck. But Kalembe knew danger when he saw one. He ducked from the grip of the angry boys and took off at the speed of lightning, outrunning his bodyguard and losing one of his shoes in the melee. When his minders finally caught up with him, a panting and terrified Kalembe jumped into the moving car like an experienced tout as the fuel-guzzler whisked him to safety.
About two hours later, Kalembe was in Nairobi where he blamed Kalonzo and the then Mwingi South MP David Musila for his troubles, saying Kalonzo did nothing to restrain the rowdy youth.
Before his death, he also sought to be a Senator through nomination as a disabled person.
In a letter dated March 4, 2021, Kalembe wrote to Jubilee Party Secretary General Raphael Tuju, seeking a nomination to the Senate to represent people with disabilities after the ouster of Isaac Mwaura. His proof of disability was a slight limp he had developed after being involved in a road accident.