Jomo's former jailmate died broke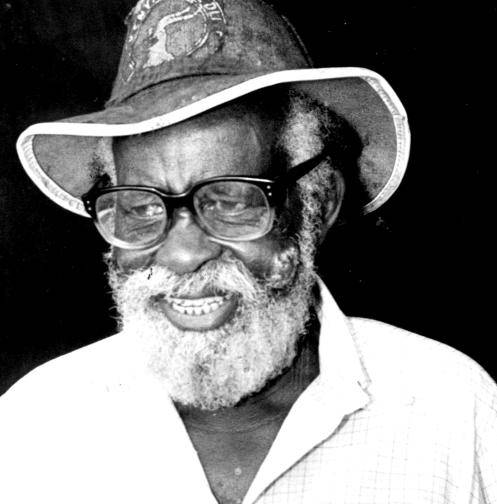 He died the poorest member of the famous 'Kapengurua Six' who were jailed for seven years and hard labour in 1953 for "managing the Mau Mau." Bildad Kaggia could have pleaded guilty as his activities included being part of the Muhimu, a branch of the Mau Mau in Nairobi where its reign of terror included assassinations of Mau Mau traitors and enemies as David Anderson notes in Histories of the Hanged, published in 2013.
Among notables murdered by orders of the Muhimu was Chief Waruhiu wa Kung'u whose shooting in October 1952 triggered the State of Emergency and the arrest of the Kapengurua Six comprising Jomo Kenyatta, Kung'u Karumba, Paul Ngei, Achieng Oneko (who pleaded not guilty), Kaggia and Fred Kubai — the other members of the Muhimu.
Kaggia failed to attend Alliance High School due to lack of fee, faced racial segregation while serving as a clerk at the DC's office in Murang'a and joined the colonial army in 1941 purposely to travel to Jerusalem. He was discharged after World War II and propagated Christian socialism via 'Dini ya Kaggia' through which he married in 1947 without a mainstream priest or pastor.
He rose through trade unionism, founding the Clerks and Commercial Workers Union in 1948 and three years later, he became the secretary-general of the Kenya Africa Union (KAU), the forerunner of Kanu, in between serving the Mau Mau Central Committee.
Kaggia was a socialist together with Jaramogi Oginga Odinga. Kenyatta was a capitalist and this ideological variance saw Kaggia being politically sidelined. Besides being assistant minister for education, Kaggia served only one term as MP for Kandara, while living at house number AB6-5890 in Nairobi's Jericho estate.
Kaggia resigned from Kanu and lost his parliamentary seat in the ensuing elections in 1966 when Kenyatta campaigned against his old jailmate, whom he derided for not being materially greedy enough. Three years later, he was jailed for one year for addressing an 'illegal meeting' in Homa Bay as a member of Jaramogi's Kenya People's Union (KPU) party in 1968.
When the chief justice commuted the sentence to six months after appeal, Kenyatta sacked him, making his the shortest stint for a chief justice at two months!
Besides his small shamba at Gitura village in Murang'a County, the former chair of Kenya Maize and Produce Board and the Cotton Lint Seed Marketing Board, became a posho mill operator at Makutano, Kenol in the 1970s, before succumbing to stroke at the Kenyatta National Hospital on March 7, 2005 at the age of 82.