Kisumu East MP Shakeel Shabbir: I visited a witch doctor to save my job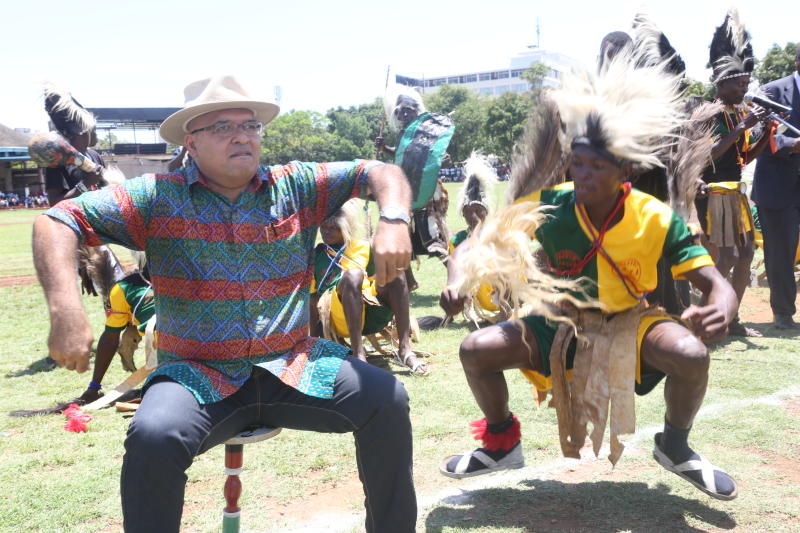 For the first time, Kisumu East Member of Parliament Shakeel Shabbir has revealed a dark secret that happened when he first became Mayor of Kisumu County Council.
Shabbir has opened up about his encounter with black magic, when he was transitioning from private sector to join public service. Armed with Sh20, 000 and faith, the politician travelled from Kisumu to a well-known witch doctor in Bondo, Siaya County about work-related situation. When he returned to work, he settled well in his job and the rest is history.
According to Shabbir, he had been working as a consultant at a firm he founded with his friends in Nairobi when he got nominated to Kisumu County Council in the year 2010. Former Prime Minister and ODM Party leader Raila Odinga proposed Shabbir to take over the mayoral position after the death of Mayor Ogendo Ponge.
"We met a lot of resistance, and a number of councilors accused me of having been handpicked and that I did not understand Kisumu well," said Shabbir.
Following the influence of Raila, he was elected, albeit with violence which saw the election postponed once. The 67-year-old politician claims that councilors close to him disclosed that he should not wear the mayoral regalia as his opponents, "had sneaked the regalia to Tanzania where a powerful witch doctor performed rituals to harm him."
"I went ahead and put up the attire, ignoring the calls," said the father of six.
Come the day he was to open the chambers for the first time, there was no show for councilors, forcing him to adjourn the sittings. In his second attempt, the councilors were present, but it was chaotic. His opponents tried to eject him as others tried to save him. No business was transacted, and the sitting adjourned.
"I contemplated resigning from the position, and went into consultation with a number of friends and colleagues," he told The Nairobian.
It was at this time that a senior politician from the region told him to 'pay fire with fire' and introduced him to a powerful witch doctor from Bondo, who demanded Sh20, 000.
Also read: https://www.standardmedia.co.ke/entertainment/city-news/2000137619/asians-want-to-kill-me-for-marrying-bukusu-woman-mp-shakeel-shabbir
To protect his job, Shakeel visited the witch doctor. Some rituals were performed and Shabbir was told to resume work. The witch doctor also performed his magic in the office and the chambers.
When Shakeel convened the council sittings, it was still marred with violence and fights. But after the sitting, councilors agreed to ceasefire and a reconciliation meeting was held.
"We met in one of the hotels in the outskirts of town ate and toasted. From there, despite the differences, we never went violent," he said.
Shakeel went on to serve as Mayor of Kisumu until 2002.
He was then nominated by the Liberal Democratic Party in 2004 and elected as the Mayor. He served for a couple of months before he was thrown out by a court order following an application by former mayor Otieno Karan.
In 2007, he was elected member for Kisumu Town East. He is currently serving his third term in parliament as the member for Kisumu East Constituency.