These Nairobi MPs can easily get lost in a crowd of three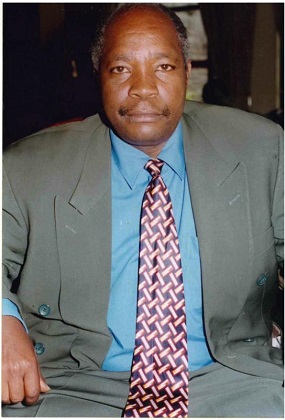 Nairobi County has had a retired president, a former prime minister, two former vice presidents and several politicians of repute. Yet, it also has MPs who can walk the streets and get lost in a crowd of three.
Unlike in decades past when Nairobi politicians in Parliament were household names, today, some are virtually unknown.
This scenario can be traced to 2013 when formidable politicians shunned the MP's seat in favour of other lucrative and superior positions like senators and governors created by the 2010 Constitution. In addition, the law barred presidential and governorship contenders and their running mates from running for other positions consigning the likes of Raila Odinga to the political cold.
But for Nairobi, the degeneration started before the promulgation of the 2010 Constitution when the likes of Simon Mbugua, Mike Sonko and Ferdinand Waititu were elected to Parliament to represent Kamukunji, Makadara and Embakasi respectively.
Before them, we had the likes of David Mwenje representing the country's most populous constituency (Embakasi), which has since been split into five.
What they lacked in finesse, they made up for it through brawls, under the table tactics besides using goons ensuring their opponents had snowball's chance in hell of winning political contests.
From eight constituencies in 1963, Nairobi now has 17 electoral units and the figure might shoot to 33 if the Building Bridges Initiative (BBI) Bill is endorsed at the forthcoming referendum. But if you ask any average Nairobi voter the number of city MPs they can recognise by face you will be lucky if five names pop up. Even worse is that most are known not for leadership excellence but the publicity they attract for all the wrong reasons.
The other reason for MPs who are faceless can be traced to the fact that previous MPs were appointed Ministers and Assistant Ministers raising their national profile and visibility. That, however, stopped in 2013, when cabinet members began being drawn outside Parliament though the BBI proposes a return to the old order.
For instance, Tom Mboya, the first MP for Kamukunji, is known not only for his role as a nationalist, but also for his successes as minister for Economic Planning and Development. Mboya formulated Sessional Paper No. 10, which guided Kenya's economic policies alongside Mwai Kibaki, who then was MP for Donholm (later Bahati and now Makadara), before he decamped to Othaya after the 1969 elections in which he narrowly won against Jael Mbogo.
Mboya, who was assassinated on July 5, 1969 and Kibaki were credited with midwifing Kenya's economic growth that galloped 7.5 percent by the time of the 1970s Coffee Boom.
Years later, Raila Odinga as Lang'ata MP would leave a mark as Minister for Roads and Public Works in Kibaki's government having first joined Cabinet at the tail end of the Moi regime. The gusto with which he recovered land set aside for roads remains unmatched. Such double roles as MPs and Ministers gave this politicians visibility lost on current MPs.
Other former Nairobi MPs who served in Cabinet include former vice presidents Josephat Karanja (Mathare), Joseph Murumbi (Lang'ata) and Dr Njoroge Mungai (Dagoretti), Charles Rubia (Starehe), Maina Wanjigi (Kamukunji), Fred Gumo (Westlands) and Maina Kamanda (Starehe).
Unlike today, some MPs of yesteryears were known as independence heroes. Apart from Mboya and Kibaki, others in this class included Rubia, George Nthenge (Kamukunji), John David Kali (Embakasi) and Fitz de Souza (Westlands). De Souza was among lawyers who represented Mau Mau freedom fighters and in particular Mzee Jomo Kenyatta.
Others were known as Second Liberation crusaders, who fought for return to multiparty politics in the 1990s. Like Rubia.
At the same time, while former MPs such as Mboya, Kibaki and Raila were great, forceful debaters, today, it's difficult to pick eloquent legislators from the current crop besides Nairobi Senator Johnson Sakaja.
Still, there are those who rode on their successes in sports management to win political office. Like Clement Gachanja as head of the then Kenya Football Federation (KFF) to being MP for Dagoretti and Reuben Ndolo (boxing).
There are also those who won elections thanks to family name recognition. Norman Nyagah left the Gachoka seat for his late brother Joe Nyagah, decamped to Nairobi and won the Kamukunji largely on their father, Jeremiah Nyagah's name as a long serving minister.
Media analyst Alfred Ochieng agrees, noting the city's easily recognisable MPs also include those who served as councilors in former regimes and MCAs like Westlands' Timothy Wanyonyi, a former nominated councilor and Makadara MP George Aladwa, Nairobi's last mayor.
"Others are known for their theatrics, for instance, Embakasi East MP Babu Owino and Simba Arati of Dagoretti North. There are, however, others who have earned a seat on the high table like TJ Kajwang (Ruaraka)," he told The Nairobian.
He added that others like John Kiarie (Dagoretti South) and Charles Kanyi Njagua (Starehe) are known because of their past as entertainers. Kiarie was famous as KJ, part trio of the Reddykylas comedy troop while Kanyi is more known as musician Jaguar.
"Still, there are many people who might miss Njagua if he sneaks into a social place despite the CBD falling in his constituency," Ochieng added.
According to Ochieng, most MPs in the city are also not known because they " disappeared as soon as they were elected. They are neither active in Parliament or on the ground as was the case with the late Ken Okoth (Kibra). I think the problem lies in the trend where Kenyans vote along party lines rather than merit."