Mashujaa Day: Parliamentary debates are boring and MPs engage in hollow discussions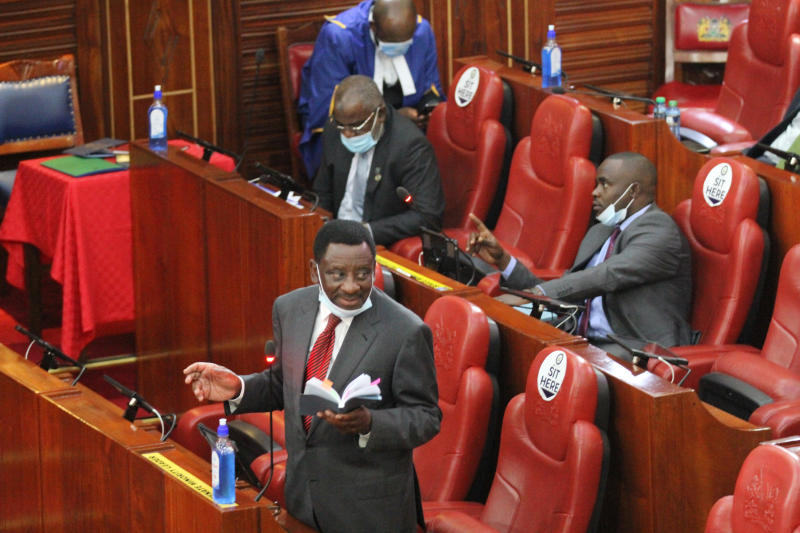 Occasionally, one catches flashes of brilliance on the floor of Parliament, especially in the Senate, where battle-scarred political generals and masters of rhetoric tango in a game of wits.

But by and large, it can be said without fear of contradiction that with the exception of Siaya Senator James Orengo, Uhuru Kenyatta (when he is in his element) and a few young waheshiwa, today's politicians cannot hold a candle to the men of yore who held audiences spellbound - both in Parliament and at public rallies - with the brilliance of their debates and public speeches.

In an opinion piece published in The Standard, business leader and author Kap Kirwok lamented about what he called "the most boring and bizarre political mumbo jumbo" and buffoonery clothed in so much bluster" that Kenyans are treated to today.

"It wasn't always like this. There was a time when the Kenyan political speechscape shook under the soaring and calibrated diction of Mzee Jomo Kenyatta, Tom Mboya and Martin Shikuku.
"Mzee's speeches, in particular, had a mesmerising quality about them. He had a way of modulating his voice to great effect. When you heard him, you could feel in your bones the authority, admiration and — unfortunately sometimes fear — in that famous booming voice," Kirwok wrote.

The orators of old were deep, their sparring music to the ear, their wit captivating and their delivery so smooth that listening to their speeches still sends shivers down the spine today. Most of them were walking constitutions, encyclopaedia and standing orders. When they took to the floor, fellow MPs and Kenyans at large stood to listen. Incredibly, most of these men had never stepped into a university, yet their grasp of issues and ability to contextualise highly-complex issues could shame MPs with second degrees who shout instead of debating.

Jomo Kenyatta, the City Council metre-reader-turned teacher and politician was a master of the game. Having spent many years in Great Britain, he spoke with a pronounced English twang. He was a charismatic speaker, his eyes blazing, diction perfect. So fiery were his speeches that he probably could excite people to take up arms and go to war with a mere flick of his flywhisk.

He was as sharp in English as he was in Kiswahili and his native Gikuyu language. Ever the African elder, his speeches were spiced with proverbs — in the words of Chinua Achebe, the palm oil with which words are eaten. And he could be vulgar, his insults often below the belt. But then, he was the president.
Tom Odhiambo Owiti, a scholar who studied Kenyatta's speeches, says the man "used promises and threats, plain folk talk, attacks on the motives of his opponents, and slogans to rally people to his side."
Owiti adds that by "addressing issues that were affecting Africa at large at the time, Kenyatta's rhetoric strategically locates him in a global imaginary making him a global leader."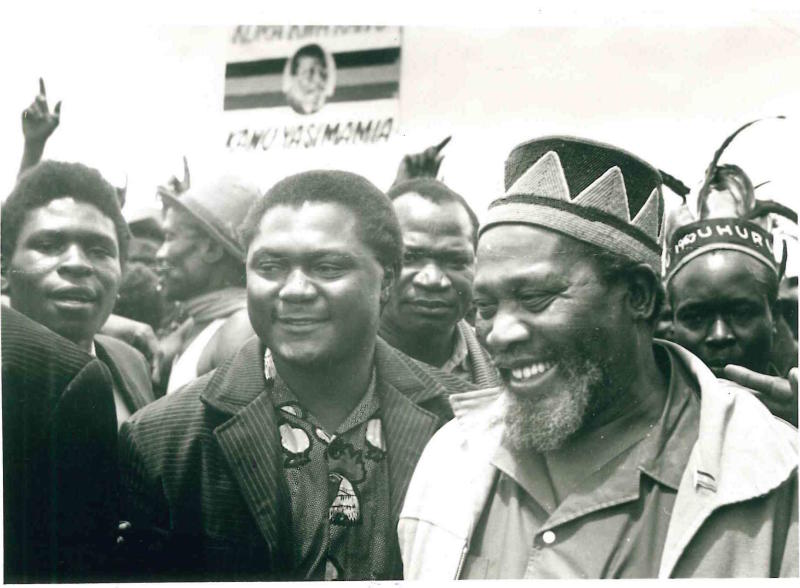 Then there was Tom Mboya aka Sungura Mjanja. In his biography, Tom Mboya, the Man Kenya Wanted to Forget, David Goldsworthy describes Mboya as "a fierce nationalist, convinced developmentalist, an ambitious and ruthless power-dealer, a sometimes arrogant elitist, a brilliant political strategist, a charismatic public speaker who could move black and white audiences with equal ease and a super organiser and political pragmatist all rolled into one."

His influence was vast, his intellectual powers so deep that one wonders what he could have been had he schooled beyond Form Two. On a podium, he was devastating and lethal. He could tear opponents to pieces with his tongue and feed them to the crocodiles – and both victim and audience would roar with laughter.

And who can forget the Member for Othaya?
When Parliament convened to celebrate and bid its longest serving member bye — he spent 50 years in public service — James Orengo said that when Kibaki stood to speak on the floor of the house, there would be pin-drop silence.
The long-serving Finance minister would hold court for one hour, and not once would he be interrupted.
But then how would one interrupt Kibaki? Kenyans who were not old enough when Kibaki was an articulate, eloquent politician and only know the man weakened by age and illness, were surprised by a video of him expounding on the benefits of family planning in Vihiga in 1974. The man was a policy wonk and an erudite speaker fully in command of his facts and his audience and the video only brought back fond memories of a polished speaker and debater who made parliamentary discourse a joy to listen to.

And then there was the self-styled 'people's watchman' and Member for Butere, Martin Shikuku.
Like Tom Mboya, Shikuku was a man of modest education and a child of the trade union movement. On the floor, he was a fierce debater, but it is on the political podium that his genius emerged. His speeches were divided into 10 points, and he would carry 10 sticks, dramatically tossing one into the crowd after hammering each point home. A storyteller imbued with the gift of humour and sarcasm, he was often slotted last to speak at rallies before the main speaker, because the moment Shikuku finished speaking, the party was over.

Perhaps the youngest of the old generation of master debaters and public speakers is Senior Counsel and long-serving MP, Senator James Orengo. First elected as Ugenya MP in a 1980 by-election when he was in his late 20s, Orengo, whose public speaking skills were honed on the debating floor at Alliance High School and the University of Nairobi where he was a student leader, took the country by storm.

As a backbencher, he led a merry and fearless band of firebrands who kept the government on its toes. Dubbed the 'Seven Bearded Sisters' by powerful Attorney General Charles Njonjo, the group comprised Abuya Abuya (Kitutu East), Onyango Midika (Nyando, now Muhoroni), Mwashengu wa Mwachofi (Wundanyi), Lawrence Sifuna (Bumula), Chibule wa Tsuma (Kaloleni) and Koigi wa Wamwere (Nakuru North, now Subukia). They also had the backing of George Anyona (Kitutu East, now Kitutu Masaba), Chelagat Mutai (Eldoret North) and Wasike Ndombi (Lurambi). And these men, and one woman, could speak or what!

Like Orengo, most politicians of old who were gifted public speakers shows that they mastered the art in compulsory school debates, which is not the case today. Machakos High School chief principal and chairman of the Secondary Schools Heads Association blames the dearth of debate in schools to "overemphasis on exams".

"Debating gave learners the opportunity to acquire and build up knowledge without even realising it. It was a process to get children to start thinking with confidence," says Mwalimu Kahi.