Former nominated Member of Parliament finds solace in hot yoga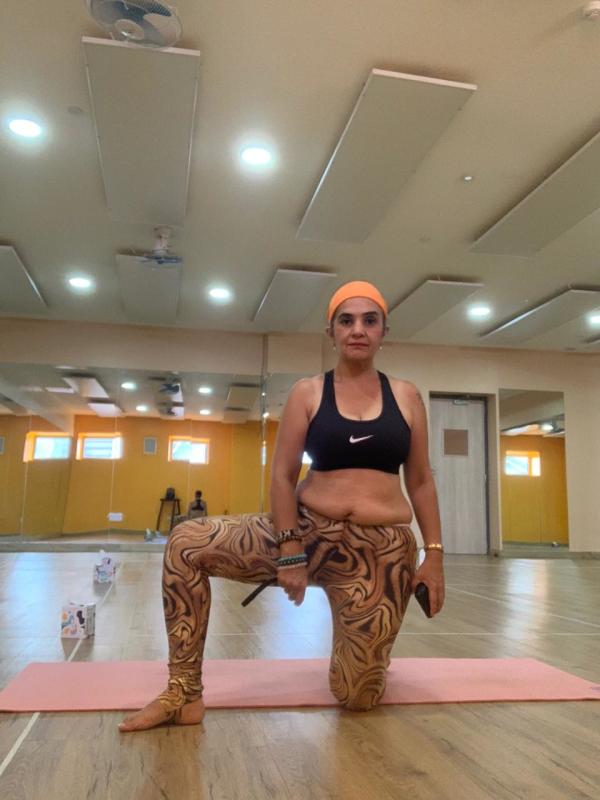 Former nominated Member of Parliament finds solace in hot yoga
You must remember former nominated MP Sanjeev Sonia Birdi from her drama with police, together with Nandi MP Alfred Keter. Most recently, Nairobi County MCAs rejected her as Governor Sonko's ministerial nominee for the Environment docket.
Whereas things may be going south politically for the former United Republican Party MP, she seems to have a niche in sports. Yes, Hon Sonia Birdi is a now a yoga instructor; a hot yoga instructor to be precise.
And the ideal place to catch the 47-year-old in action is at her Hot Yoga Nairobi spot stationed inside Two Rivers mall on Limuru Road in Ruaka, Nairobi. Birdi charges Sh2,000 per class and has an average of 20 students per session. Hot Yoga Nairobi has a team of eight instructors who teach other classes.
Before the covid-19 pandemic, she would give lessons every Friday and Saturday but now she has moved online.
"Before covid-19, I used to teach every Friday and Saturday at Hot Yoga Nairobi. Now my clients can get lessons online everyday as per schedule from the studio. I teach both yoga and meditation from 10am and 6pm Monday to Friday," she said.
The first Kenyan Asian woman to serve in parliament told The Nairobian that she is unperturbed by unwarranted male attention attracted to her yoga pants.
"I don't deal with it. It doesn't bother me," she told said, adding that, instead of simply ogling, "I hope they are inspired to know more about yoga and practice it one day."
The politician and Founder of Hot Yoga Nairobi was introduced to yoga in 1995 while in Dheli, India, where she had gone to study, though she did not practice it.
But when Birdi joined politics in 2010, she took Yoga seriously and received her first yoga certification in December 2019.
"I received my yoga certificate from Evolation Yoga USA in December 2019, they came to teach students here in Nairobi. I also received another certificate from Vistaar, an institution in Mumbai on meditation, mind hypnotism and mind programming the same year," Birdi told The Nairobian.
Her current focus is on yoga which she describes as, "Simply the union of the mind and body."
Hot yoga, she explains, is a modern way of practising yoga in a hot room so that the muscles can become supple, one can stretch and sweat more, leading to faster weight loss.
The MP advises parents to introduce their kids to yoga at a young stage as it is a great workout for concentration.
"The earlier you introduce children to yoga, the better; it gives them early training in using their skills to concentrate and focus, which is the main thing required when you are young," Birdi explains, adding, "They also need to know and understand how to use their bodies more consciously than they use it presently."
The former nominated MP claims that her parents aged 74 still practise yoga and advises that, "It is never too late to start."
As to why fewer men subscribe to this sport, the MP argues that women are more compelled to holistic solutions than men and that women have a lot of physiological challenges and are therefore more compelled to look for holistic solutions for health problems.
"This trend is changing though slowly. Many people are understanding these days that yoga is not a religion and that it is not only a woman's favourite pass time. They are also trying to make yoga exercise a routine of their life by practising yoga in nature together as a family because of covid-19 and that's very encouraging," she said.
For men, Birdi advises that Yoga is good for vitality.
"More and more men are joining yoga as it also enhances vitality," she told The Nairobian.
For those intending to join a yoga class Birdi advises that patience and consistency is paramount.
"You don't need to be good to practise yoga, it is not like golf. Yoga is your own exercise. From the beginning, your posture may not be perfect. What matters is that you are doing the posture. If you have never worked on stretching your muscles, you will naturally be stiff. Once you are taught the basics, it is not difficult at all. In time, you can get good at it. It took me two years to accomplish a toe stand," she said.
Her hope is that more people embrace yoga as a health and wellness plan.
"These days people are more open-minded than before regarding the options they have for health. covid-19 has made us realise that yoga is more important today than ever before. Meditation goes hand in hand with yoga; meditation is the software and your body is the hardware. If your software is not working, then chances of your hardware working is impossible," she said.
The businesswoman is single and does not have kids.
Also read: https://www.standardmedia.co.ke/evewoman/article/2000130883/nominated-member-of-parliamentsonia-birdigranted-wings-to-fly