Ribe Girls High School: Where Maria actress, Yasmin Said was discovered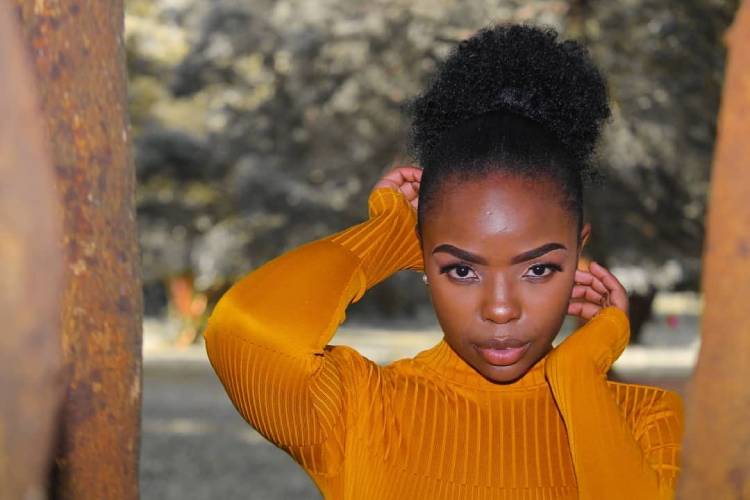 Ribe Girls High School in Rabai sub-county, Kilifi county was initiated by missionaries as a boarding primary school in 1940. The school, which is located off the Mombasa-Mazeras-Kaloleni Road was split into two in 1952 to birth Ribe Boys and Ribe Girls intermediate schools. However, they were merged to form a co-educational mixed secondary school known as Ribe Secondary School in 1963 with Ross Wells as its first headmaster.
In 1989, the school was once again split into Ribe Boys and Ribe Girls with a view to championing girl child education in the area. The main buildings, classes and administration block were inherited by Ribe Boys next to Ribe Methodist Church Station while Ribe Girls occupied some old buildings that formerly belonged to Ribe Teachers Training College, which was relocated to land on which the present day Shanzu Teachers College stands.
The pioneer group of students who relocated from the Old Ribe Mixed Secondary School sat for their first 'O' level in the same year 1989 under Ribe Girls.
'Red Cross' as the school is nicknamed is known for its sterling performance in Kenya Schools and Colleges Drama Festival especially in the play, narrative and song categories under the tutelage of the renowned Godfrey Oluoch.
The worst punishment at the school involved sweeping the pathway from the gate to administration block during opening day when found with boys from brother school Ribe Boys or 'Blues' on the beach during holidays.
The fire fighters club is the active club at the school. It was established when fire razed down a dormitory leading to a huge loss of personal effects.
In sports, the hockey team remains the most popular after reaching national level in 2019. Currently, the school has five streams with a population of 894 students under Gladys Chivatsi as chief principal. She initiated a Culture Day that is marked every year to showcase diverse Kenyan cultures in the school.
Notable alumni who were guided by the school motto, Education Is Our Shield, clad in maroon skirts and cardigans, white blouses, maroon with white stripes ties include Margaret Chivila, Lecturer, Pwani University, Mwangala, Ophthalmologist, Kilifi County Referral Hospital, Rodha Pola, Programme Officer, National Tuberculosis, Leprosy and Lung Disease Department in the ministry of Health, Sharon Ngala, Anaesthetist, Coast Teaching and Referral Hospital, Lucy Katana, Senior Nurse Coast Teaching and referral Hospital and Franciscah Kavo, Senior Nurse, Kilifi County Hospital.
Others, who enjoyed riding in the school bus nicknamed 'The Riberian' reciting school anthem, We do not remember days, we remember moments, are Laurine Kithi, Agricultural Economist, Coast Development Authority, Winnie Mutie, Equity Bank, Kitui branch, Esther Sidi, Cabin Crew, Fly Emirates, Mailu Mary,Business Manager, Royal Media Services, Margaret Kazungu, Micro Credit Officer, Cooperative Bank, Huldab Furaha,Team Leader, Airtel Kenya, Peggie Mati, former Miss Tourism Kenya, Kilifi County and Ahadi Nyale, Presenter/Producer, Transworld Radio.
Yasmin Said, popularly known as Maria, the lead character on Citizen TV's Maria drama series, is also a old girl of the school. She could never have ventured into acting had TV couple, Rashid Abdalla and Lulu Hassan, not visited the school for auditions.
She had just sat for her final exams and was expecting to join campus the following year. Though she had an ambition of pursuing Film and TV or her favourite career of being a lawyer/journalist, the auditions fast tracked her journey to the screen after she won a slot as a ghetto Tomboy.