The things we truly miss about old school dating that still apply today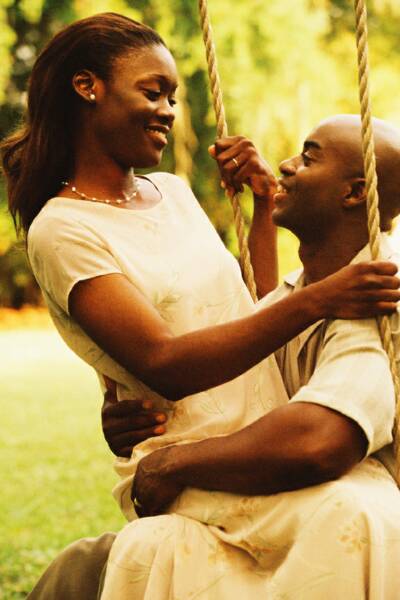 Back in the day, our main addiction as teenagers were alcohol, cigarettes and what we called 'raving' or 'rioting', which today I hear is called 'dunda'. But we needed permission from parents or had to prove we were over 18 at the door. The society was also our gatekeeper and looking under-age meant being chased from a club.
Today, the new generation is exposed to dopamine at a young age, with the approval of their parents. Exposure to the addiction is via technology like smartphones, computers and video games.
Through phones, kids join social media where they come face to face with dopamine. Social media is not real life. It has a lot of fake people parading their fake lives. Life on social media is made harder by friends who follow you with their fake photos and stories, 90 per cent of which are made up.
Dopamine makes you feel satisfied when this breed of fake, strange friends and strangers like your pictures, posts and videos.
This is why people keep on checking how many friends they have online, how many have liked their photos and how many new followers have come on board. Some even request people to follow them and like their pages and posts. Even high-profile people like lawyers and politicians celebrate having one million followers.
When the youth get depressed, their best friend is the phone. They will go on social media, pour all their frustrations, secrets and post pictures that they have filtered to see how people react to them. They will post pictures of restaurants and foods they are eating, pretending that is their daily life.
In our time, the equivalent of Facebook friends were pen pals, who were real and had to write back, which showed commitment. They had to send pictures taken by analogue cameras and developed in studios. If one was wooing a woman, a date meant meeting face-to-face in a restaurant and one could easily determine where the affair was headed.
Your date had to turn up, meaning she made an effort. There was no technology for her to demand money for fare and failing to turn up. Today, women have all manner of excuses, including that they are shopping for a respirator for an uncle who just tested positive for Covid.
Many use fake photos which gullible men fall for. So many youth quickly run to the 'best friend,' which happens to be their gadgets. They seek help from followers who don't know them and thus hardly respond, leading to depression.
Most of these new generation youth don't know the journey of developing genuine relationships and making true friends. They can't differentiate between fake and and real friends. They don't know the ups and downs of having friends. They easily take it that when a friend doesn't turn up, it means they had more important things to do. But for old school folk like me, that is being stood up, which leads to loss of credibility, unless the friend was in an emergency.
We need to train our children the importance of forming true relationships and the meaning of friendship. They should know that when one turns up on a date, family meeting or dinner, they should not be checking their phones and should instead put them off. But to these youth, the phone is more important than the people they are meeting. Addiction to gadgets destroys relationships. Children should learn to differentiate between technology and real life.
@AineaOjiambo