Premium
Kung'u Muigai: Mungiki was formed to teach youth about culture but government turned it into criminal gang
NEWS
By James Mwangi | Jun 10th 2023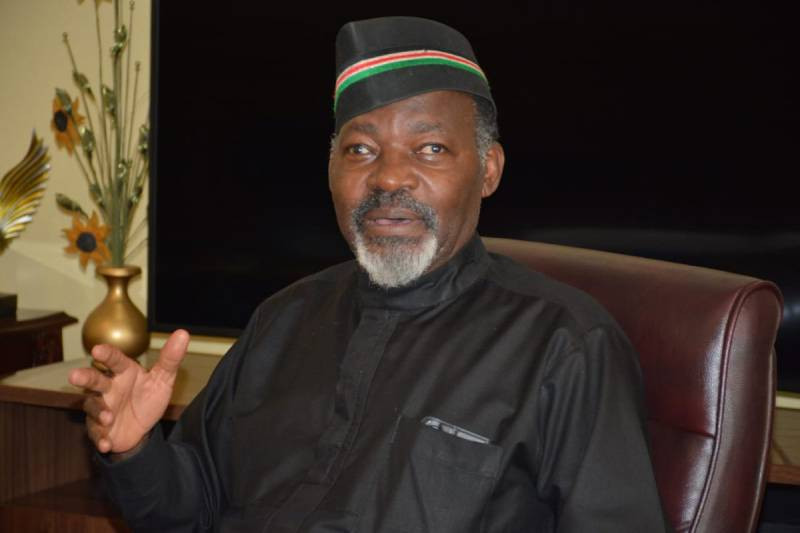 Rtd Captain Kung'u Muigai does not want the outlawed Mungiki sect to make a comeback.
Although Muigai admits to playing a part in the formation of the group, he now claims it is being revived to cause chaos.
Muigai, the Kiama Kia Ma patron and a cousin of retired President Uhuru Kenyatta, says the dreaded sect is getting financial support from powerful people. He now wants action taken on the group he once supported.
Speaking during a meeting by Kiama Kia Ma elders in Gatundu town, Kung'u said the sect should not be allowed to roar back, alleging that its mission is to wreak havoc.
He revealed that the initial objective for forming the group was to teach young Kikuyus about their cultural practices and how to become responsible adults.
He disclosed that he offered the members refuge and hired lawyers for them but he quit the group when it became a criminal outfit. "When the founders Maina Njenga and Ndura Waruinge (now a preacher) approached us with the idea of Mungiki and what they intended to do, we liked it and supported it. It was a noble move," he disclosed.
We won't tolerate Mungiki's illegal plans: Gachagua

Why Mungiki resurgence claims should be taken with a pinch of salt

Karua: Dialogue committee report a fraud

Njenga's lawyers say house raided by police belongs to his relative
"The pioneer members were well cultured. They did not drink alcohol or smoke.
"But when the government infiltrated the group, it turned it into a criminal gang that killed, maimed and extorted wananchi. Mungiki lost the purpose and I no longer support it. It should be crushed".
There have been fears some people might drag associations like Kiama Kia Ma into the affairs of the sect.
"Ours is solely to preserve and promote Kikuyu traditions. We have members of all career spheres and faiths. We should not be placed in the same basket with any illegal group," he said.
The council supported the war on illegal liquors saying much focus should be on greedy brewers making killer brews.