Premium
Millionaire in waiting? Fidel Odinga's son Allay owns properties, bank accounts and cars
NEWS
By The Nairobian Reporter | Jun 9th 2023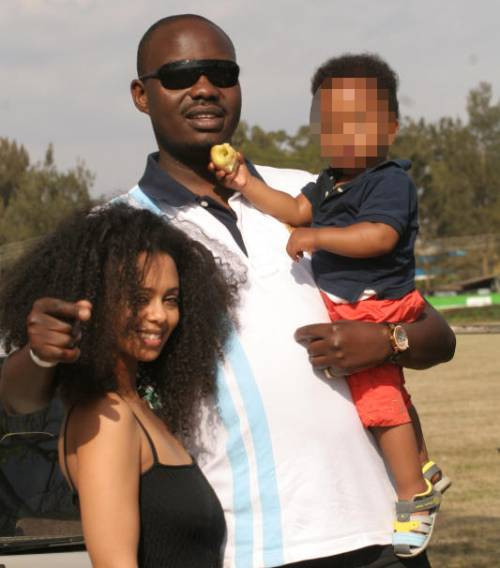 The late Fidel Castro Odinga's nine-year-old son, Allay Raila Odinga, has already joined the wealthy circle after inheriting several valuable properties, substantial funds in multiple bank accounts, and not just one, but two cars.
Allay, who was named after his beloved grandfather, former Prime Minister Raila Odinga, is still young and subject to legal limitations. As a result, his assets, including his property, bank accounts, and cars, are being held and managed by his uncle, Raila Junior, and his mother, Lwam Getachew Bekele. This arrangement ensures that Allay's interests and investments are properly protected until he reaches the legal age.
A unique agreement was initially signed between the Odinga family and Fidel's brother-in-law, outlining that Raila Odinga Junior would collaborate with Fahm Getachew Bekele as the administrators of Fidel's estate.
The estate comprises of two plots of land in Kisumu, a Nissan Sunny Motor vehicle, a luxurious Range Rover, and 250 shares in Ambesa Investments Limited. Additionally, there are funds held in various bank accounts, including Gulf African Bank, Diamond Trust Bank, Standard Chartered Bank, and African Banking Corporation. Importantly, as per the signed agreement, these investments cannot be sold or disposed of, ensuring their preservation for the benefit of Allay.
"The agreement states that the Administrator in the estate, Fahm Getachew Bekele (Lwam's brother), will be replaced with Raila Odinga Junior, so that Lwan Getachew Bekele and Raila Odinga can be the administrators of the late Fidel Castro's estate," reads the agreement. However, it is important to note that the proceeds from these assets can only be used for Allay's well-being and necessities. This includes expenses such as school fees, medical bills, holiday expenses, and clothing, among other essential aspects of his upbringing.
It is worth mentioning that Fidel's widow retained ownership of two properties following the legal dispute over the estate. The management of Fidel's assets became a contentious issue after his untimely demise, leading to a legal battle between the Odinga family and the widow.
The Odinga family accused the widow of neglecting the twins fathered by Fidel with another woman named Phoebe Akinyi Gweno. They claimed that the rights granted to Lwam disadvantaged the twins, who were born in January 2015. The Odingas argued that the grant was wrongly issued, as it unjustifiably excluded other interested parties, such as Fidel's other children, his mother, and his sister, from the estate.
Mrs. Odinga expressed her concerns to the court, stating that she aimed to safeguard the interests of all beneficiaries and her other children. "The objection to making a grant dated 2 August 2019 is hereby withdrawn with no order as to costs," stated the agreement.
Fidel passed away unexpectedly in January 2015 without leaving a will, which complicated the distribution and management of his significant assets. His acquisitions included a house in Karen's Tipuana Park, two parcels of land in Kisumu, land in Kajiado, shares in Axum Speculations Limited and Ambesa Ventures Limited, as well as four vehicles.
The circumstances surrounding Fidel's death were enveloped in mystery. He returned home one Saturday night after a night out with friends and was tragically discovered lifeless in his bed the following day. The police initiated investigations into his death but never released any official reports or findings, leaving the case unresolved.
Amidst the legal battles and intriguing circumstances, young Allay finds himself at the centre of a substantial estate, becoming a figure of curiosity and speculation.