Premium
I used to cry along with the bereaved when they brought the body in- Busia Referral Hospital mortician
NEWS
By Mary Imenza | Feb 8th 2023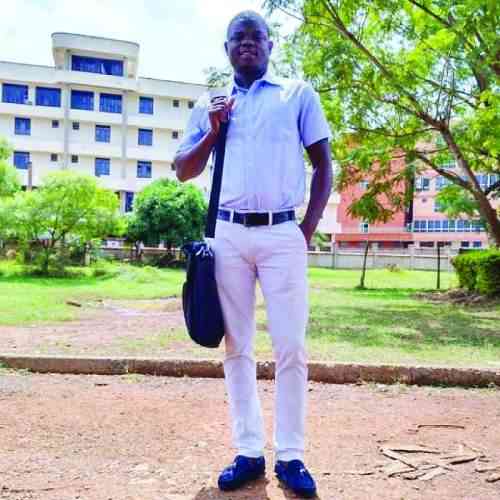 Briefly introduce yourself
I am Tony Otaya, a mortician based at Busia Referral Hospital. I am a father of two and I cherish my job and family.
When did you start having a passion for this job?
While in high school, I developed a passion for the job as I wanted to help accord the dead a decent send-off as a mortician.
How long have you been working as a mortician?
I have been a mortician for six years. I have gathered that this is one of the jobs that require discipline and orderliness. You are often brought for a body to work on and find money in the dead person's pockets, which you must return to its kin.
What interests you more about your work?
I think the urge to serve where many dread to set foot. It is also a lucrative job because there is no day I have gone without a salary.
What is the downside of your work?
I am subjected to stigma and branded names and at times I meet people who are curious to know what I do. Some are scared while others ask many questions, including if I ever have nightmares. On the flip side, there are women who will die to marry me even after learning that I am a mortician. I resist their advances because as I said I am a loving husband.
Stay informed. Subscribe to our newsletter
How long do you see yourself doing this job?
I will work till retirement, God willing. I don't see another job that is as fulfilling.
Where did you get inspiration from?
After developing a love for the job, I met with Awili John, the in-charge at Busia Referral Hospital morgue who advised me to do a course in mortuary science at the Catholic University of Eastern Africa, Kisumu branch.
Do you ever think of advancing your studies?
Yes. I want to specialise in anatomy and physiology so that I can gain more knowledge on the structures of the body, and how they function and gain an understanding of diseases and their effects on different parts of the body.
Are you ever emotional?
Initially, when I started doing the job, I was so emotional, crying along with the bereaved families that brought their kin's bodies to the morgue but that died as I grew in the profession. I think I can only be emotional if the dead is my kin.
Have you ever worked on the body of a relative?
If my relative passed on, I would let my colleagues preserve his body and not myself.
How do you relate with your clients?
The clients are so nice; they value us as they cannot handle the bodies of their loved ones. It is no surprise that they often compliment us and the generous ones are tempted to tip us for a job well done.
How do you deal with unruly or overly emotive clients?
You let them into the morgue and threaten to lock them in with the dead if they become unruly. Of course, you cannot lock them in there, it is just meant to tease them.
Is this a job you can recommend to your son or daughter?
It's a job like any other so if my children develop a passion for it, I will encourage them to follow in my footsteps.
Have you ever worked in any other morgue apart from Busia?
I started working at the Port Victoria Hospital mortuary in Budalang'i and later moved to Alupe before landing at this facility.
People say morticians are the greatest link to the body organ business. Is that true?
Nothing can be further from the truth. For instance, I am not just a dedicated worker but an ardent Christian and I cannot indulge in a business that will offend both the dead and the living.
How do you balance family and work?
Being a father, I spare some time for my children and wife whenever I am not on duty. They all understand me and keep on encouraging me to work harder.