Premium
Sh5m riddle brings new twist to Chiloba murder
NEWS
By Benjamin Imende | Jan 19th 2023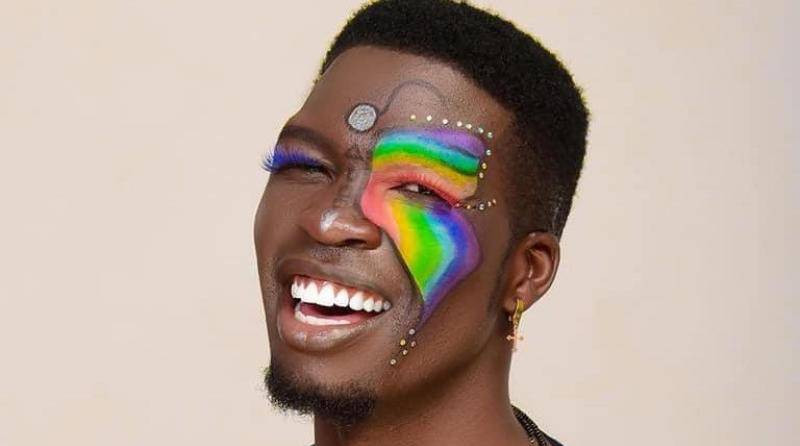 Police are looking into whether LGBTQ activist Edwin Kiprotich, alias Chiloba, was murdered for cheating on his partner or for Sh5 million he had received from overseas.
Police say the key suspect in Chiloba's murder, Jacktone Odhiambo, has confessed that he carried out the crime. The two were close friends and said to have been in a relationship.
Chiloba, 25, received the money through an American multinational financial services company days before he was murdered and his mutilated body found dumped on the Kipenyo-Kaptinga road in Kapsaret, Uasin Gishu County.
"Chiloba was accompanied by some of the suspects when he went to withdraw the cash. They spent a good time together and he even paid some of the bills in dollars," the police said.
Police are also looking into the relationship between the person who sent the money and Chiloba.
The new revelations come after police got key leads in Chiloba's murder and arrested five suspects. They include Odhiambo, who admitted to killing Chiloba. Other suspects are a taxi driver and three minors.
"Odhiambo easily admitted to having killed Chiloba to save other suspects, but we could see they were travelling together to Nairobi and back to the Rift Valley," the police said.
Odhiambo confessed to murdering Chiloba, saying he had learnt that Chiloba had another partner. Police had been looking into a possible love triangle.
"We are establishing if it was a love triangle or a crime to rob Chiloba of Sh5 million he had received from abroad," police sources said.
Odhiambo, a freelance photographer, is said to be a longtime friend of Chiloba. Both were leading activists in the lesbian, gay, bisexual, transgender, and queer (LGBTQ) community.
Stay informed. Subscribe to our newsletter
"There are many key leads in the evidence we have obtained in this murder, and we are on course with our investigations," the police said.
Police have also established that Chiloba might have been taken to Nairobi after a night-out on New Year's Eve and then murdered before being taken back to Eldoret in a taxi after several days. His body was discovered in a metal box with the same clothes he was wearing on December 31 while dancing to Sauti Sol's, Live and Die in Africa.
"We have established that all the suspects were moving together from Nairobi to where the body was found. They first came to Nairobi before being joined by the taxi driver," the police said.
According to the police, Odhiambo approached the taxi driver to help him take the metallic box to Western Kenya and paid him Sh25,000. "The taxi driver wanted Sh30,000 for the trip, but he later accepted Sh25,000," the police said.
Police also want the vehicle that was used to ferry and dump the body and the house where he lived or might have visited subjected to forensic examination.
Investigators have established the movements of the suspects and are retrieving CCTV footage of the place where Chiloba and Odhiambo were before his death.
Get unlimited access to The Standard website!