Premium
Give us fertiliser for free or let us keep our waste- Vihiga residents tell county government
NEWS
By Bernard Lusigi | Dec 4th 2022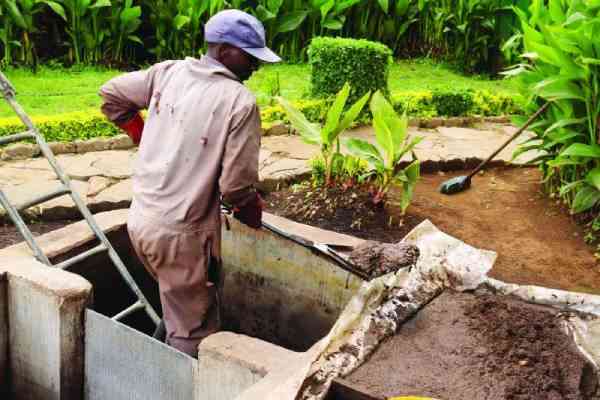 Vihiga residents are angry with the county government for proposing to sell them a fertiliser made from their own faeces, and instead, want it for free or to keep it in their toilets.
In 2020, the county government commissioned a project to produce cheap fertiliser from human waste to protect farmers from high artificial fertiliser prices. The county intends to sell fertiliser to farmers for between Sh300 and Sh500 from a Sh17 million decentralised wastewater treatment plant on the outskirts of Mbale town.
Residents who spoke with Nairobian said the idea was great for environmental conservation, but the end product was supposed to be given to them for free because the raw materials belonged to them.
According to Brevick Mushivoji, a Sabatia constituency resident, if the county wanted farmers to improve their yield and agriculture, it should provide subsidised fertiliser, and if not, they should hoard their waste.
"It's a good idea, but there's no logic in the county coming to my house and taking my human waste, processing it, and then selling it to me at a certain price while the raw materials belong to me," Mushivoji said. He added that the idea will boost agriculture and reduce food insecurity if the county government provides fertiliser for free.
Stay home with it
"If they're not giving me that fertiliser for free, I'd rather stay with my human waste at home," Mushivoji said.
Japheth Vudoti of Hamisi constituency criticised the county government's decision and urged those involved to prioritise the interests of farmers by providing fertiliser rather than monetising the project.
"This is a county project, and it should help residents; in fact, it should create jobs for youths; it should be a win-win situation; they take my poo and waste to sustain the operations of the waste plant, and in exchange, they give me fertiliser for free, and if not, let me stay with my human waste," Vudoti said.
Stay informed. Subscribe to our newsletter
He added that if the county cannot reach an agreement, they will sell the human waste to private companies.
According to James Odiera, the County Director of Water and Sanitation, the plant will process up to six exhausters of human waste per day, and the processed waste will be sold to farmers at a cost of Sh300 and Sh500 per 50kg bag.
Make this Easter memorable with our KES999 annual offer!