Premium
Two men in custody for breaking into morgue, spearing a corpse
NEWS
By John Muia | Dec 1st 2022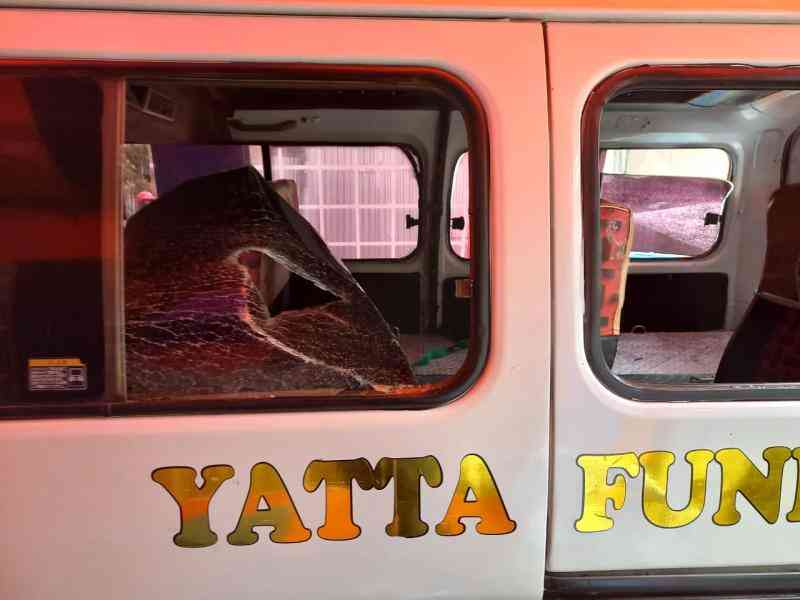 Two men have been arrested for tampering with a dead body and causing damage at Yatta Funeral Home.
According to the owner of Yatta Funeral Home, Gideon Mule said that a gang broke into the facility on Monday at about 3am.
He said that the gang of 10 people, including the owner of the land where the facility sits, broke the gate of the premise and accessed the facility through the balming room.
"The land owner was in the company of the gang. After they gained access, they stabbed a dead body that was in the process of treatment with a spear and threw it down. They then proceeded to destroy caskets and hearses," said Mule.
What saved the situation, he said, was that other bodies in the facility were in another closed room that the gang could not access.
Mule said that the facility was erected six years ago following a verbal agreement with the owner of the land.
"I had an intelligence of their plan. When they broke in, I was inside my safe room inside the mortuary. They wanted to kill me."
He said that the gang wanted to damage his property in a bid to try to vacate him forcefully after a court threw out cases against the owner of the land.
"I was studying at the university at the time I was building the facility. I came to an agreement with the owner of the land. Now they have turned against me yet I have invested to build and equip the facility."
Yatta Sub-county head of the Criminal Investigations Department Bernard Rono said that they had commenced investigations to establish the cause of the incident.
Stay informed. Subscribe to our newsletter
Subscribe for the KES1999 KES999 offer today!