Premium
Calling all city girls- Kwale's mining millionaire on the hunt for fourth wife
NEWS
By Joackim Bwana | May 19th 2023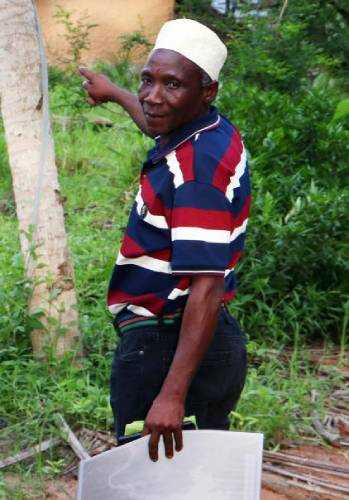 In Bomamani Village, Kwale County, Suleiman Kassim is the new millionaire looking to marry a fourth wife to enjoy his newly acquired wealth with.
Like King Mswati, Kassim seeks to add a fourth wife after he gets the final pay from compensation for the mining land acquired by Base Titanium.
In his new polo-striped T-shirt, well tucked into his new black denim jeans, and Reebok sports shoes matching his traditional Igbo cap, he teases the young beautiful ladies from Nairobi with promises of getting them off the market now that he has money.
"I have three wives so far. I will be adding the fourth one soon and if any of you beautiful women from the city are up for grabs I can get you off the market," said Kassim. While chairing the village committee meeting, his wives and children stare from afar, oblivious of his intentions to marry a younger wife. He has built a magnificent modern estate for his three wives and sons from the proceeds of his three acres of mineral-rich land.
He also built himself a mansion away from the compound where he enjoys his space away from the children. Kassim regards himself a blessed and rich man, having moved from a mud-walled makuti house that he once shared with his wives and children to the modern brick bungalows that light the village.
Kassim's new status sets him apart from the community where most, including his fellow elders, don faded clothes and look meek.
Why court ordered student, 23, to forfeit over Sh130m gift from boyfriend to State

Why court ordered student, 23, to forfeit over Sh130m gift from boyfriend to State

What next for mining fields as Base Titanium tenure ends?

I'm dating 2 women, I'm confused on who to marry, please help
His tone exudes authority as he tells guests from Nairobi to keep the meeting short as he has engagements elsewhere.