Premium
Priest: Women must accept their husbands' faults for marriage to work
NEWS
By Benard Lusigi | Jun 4th 2023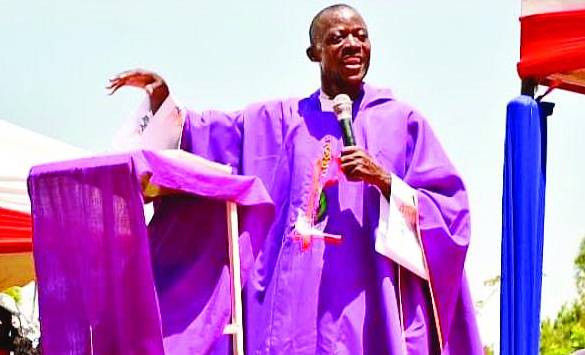 Married women have been urged to collaborate with their husbands in marriage and stop being stubborn because men have six more chances of getting another wife to meet the world ratio of man to woman.
Father Don Bosco of Parokia Ejinja Catholic Church in Matungu, Kakamega County, speaking during a burial in Mirere village, Matungu constituency, told the mourners marriage has its ups and downs.
He said women should learn how to live with the weakness of their husbands who have more options of getting women.
Bosco said the ratio of men to women in the world is 1:7 and that wives should stop being stubborn, petty and creating more problems where unnecessary. The priest added that men can still marry more women if they feel they are being frustrated by their first wives.
"We are aware of the fact that women are more than men and that is an advantage to men because a man needs more than six women to balance the equation. Therefore if he gets frustrated and there is a lack of peace in the house he will not hesitate to marry another wife," Bosco said.
"Even if there is a problem, be it cheating, mistrust or domestic issues, do not escalate it further. Instead, seek God's intervention to solve it because no one is perfect. But if our good women decide to dig deeper into the issue then you are giving your man a leeway of getting peace outside and that is nothing but searching for a second woman, whether more beautiful than you or not," Bosco continued.
The priest told wives that they should not ground their husbands so much by going through their phones and spying on them and that instead they should build on their weaknesses into strengths.
"Do not spy on your husband. Why are you becoming a disturbance, and yet your man has six more options? You are not the only one and therefore learn to protect what you have, knowing that there are other women like you out there praying for husbands." The Priest told women that today's world does not need one to question the whereabouts of their husbands.