Premium
Dildo invasion: 40 Murang'a school girls contract STIs from sharing toys
NEWS
By Boniface Gikandi | May 3rd 2023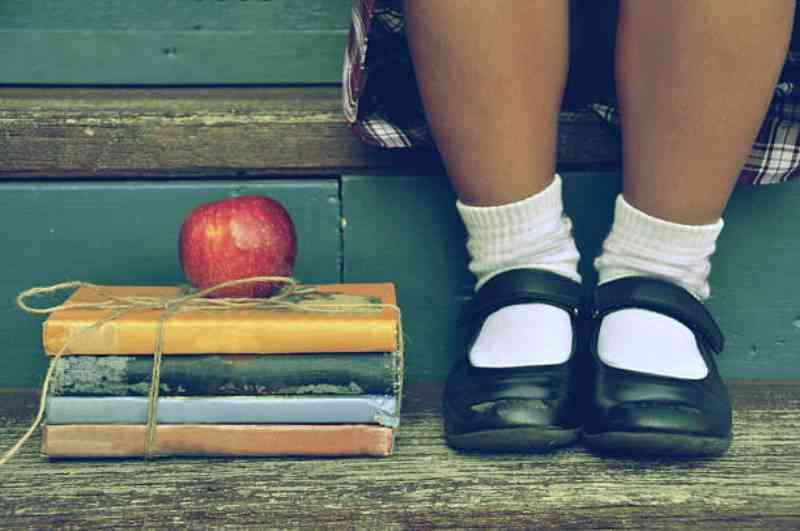 A girls' school in Murang'a County was on the spot last year as a result of increased sexually transmitted infections (STIs) among its students. Education officials in the county were alarmed after health workers revealed that they were attending to too many girls from the school suffering from STIs daily, forcing them to seek intervention from colleagues to protect the young ones. An immediate intervention was carried out where the 40 students who had STIs were interrogated and they revealed that they had been using a single-sex toy to satisfy their sexual urges.
The students told Murang'a health officials that the toy was smuggled into the school by one of them, and she rented it out to others for a fee whenever they wanted sex.
The health official revealed the incident during a stakeholders meeting convened to address teenage pregnancies in the county following an increased number of pregnant schoolgirls reported between 2021 and 2022 by health experts and the National Council for Population Development. The official added that the sex toy was being used by a number of students in the whole institution, exposing them to different types of STIs. The official added that the students had a tight school schedule and restrictions and could not easily access water, so they passed the toy to each other in the shortest time possible without cleaning it.
About 7,744 pregnancies among girls aged between 10 and 19 years
In the period, the county reported 7,744 pregnancies among girls aged between 10 and 19 years, a clear indication that they indulged in sexual activities. The National Bureau of Statistics report showed that teenage pregnancy rates were at 15 percent in the country in 2022. The results of the investigations, whose results have remained under wraps for the interest of the schools and the students, revealed that the electric sex toy was shared by the learners at night for months without the knowledge of the matron and the school administration.
While the case remained top secret, the Busia County Education Board (CEB) investigated another incident where six candidates at St Monica Chakol Girls in Teso South constituency were found with bhang and sex toys three years ago. This is after the students were suspended indefinitely and an internal investigation was launched to find out how the items found their way into the school. The John Shiundu-led board probed Chakol Girls Principal Sellah Aketch and interrogated the students who had kept CEB in the dark about the incident.
Shiundu told the media that the principal defended the decision to suspend the students so that they could not influence other learners.
"Our preliminary investigation shows that some other things were not done as per the law that governs education by the management of the school," said Shiundu.
Parents and teachers, who spoke to The Nairobian off the record, explained that most students were forced to share sex toys since it was hard to smuggle them into schools or expensive for those who could not afford them, hence leading to the wide spread of STIs.
About time?

EACC goes after Uhuru men over botched Sh6 billion Telkom sale

Cleric in push for safe abortion in hope to end premature deaths

A journey of empowerment: Nurturing youth via age-appropriate human sexuality education
"In most cases, students who have STIs fail to report and wait for a chance to go home since reporting would result in a punishment from the school administration," a parent said, adding, "They go through pain, and in most incidents, it affects their performance in school."
Education stakeholders said that sex toys are dangerous since many students are getting addicted to them and it is affecting their school performance.
Reagan Elmard, a psychological counselor at ESK Africa, which runs a healthcare intervention at the grassroots level, said that the children are turning to sex toys following inspiration from celebrities, influencers, and friends who are publicly talking about them.
"The problem starts at home since parents do not sit down and educate their children on sex and reproduction. Most people, instead of having time to guide them, reprimand them, which makes them curious to explore," Elmard explained.
Innocent experiments
He said that society is failing these children by punishing them, and they should instead be guided and rehabilitated so that they can lead a better life.
"At that very young age when she starts being moody, alone, and secretive, find time with her for some level of awareness on sex and reproduction," he said, adding, "Don't allow them to experiment with these toys since it will lower their self-esteem and image."
Elmard called on the education stakeholders to include sex education in the curriculum so that students can overcome this sex toy challenge early in life.
"Let us stop punishing these children and rehabilitate them so that they can regain their self-esteem and focus on their studies," he said.
Nyeri Knut executive secretary Mathenge Wanjau wondered why people were selling the toys to students, saying that it was both morally and legally wrong. Wanjau called for stiff penalties against unscrupulous traders selling sex toys to students.
He called on stakeholders to put more effort into supporting teachers' efforts to instill morals in the students, saying that they are the future of the country.
"We call on authorities to tighten laws, and teachers will continue with random inspections and guiding children to be good people. However, all stakeholders must work together at home and school to ensure children do what is right," Wanjau said.
Health expert Isaac Maina said that to prevent such occurrences in the future, the schools have allowed visits by experts to educate the learners on the need to be careful with their health.
"We have embarked on visits to schools and are more involved in guidance and talking to the students and parents," said Maina.
Murang'a East Police Commander Mary Wakuu said there is a need for parents to engage their children to help them understand what they were going through.
"There are reports of boys being sodomized, and that can be exposed through information sharing," she said.
Several individuals, aware of the behaviours of the users, allege those behind the act do it in total secrecy in their houses.
Medical expert Peter Gikonyo said the debate on the usage of sex toys is blamed on increased infection among the users who share the gadgets. He said the risks of spreading infection arise if the vibrators are not well-cleaned after use. Gikonyo says women turn to electric gadgets if their partners fail to satisfy them sexually.
"The users are prone to serious infections that cost thousands of shillings to treat," said Gikonyo.
Woman leader Jane Kamwaga said it is shameful that there are ladies involved in ungodly deeds. Kamwaga says leaders have been talking to mothers in efforts to salvage their daughters from evil deeds.
Stay informed. Subscribe to our newsletter
"The secret behaviours are unmasked when the young girls visit the villages," said Kamwaga.