Premium
Retired prison sergeant hopes to gift old East African map to President Ruto to help with border disputes
NEWS
By Collins Kweyu | Mar 25th 2023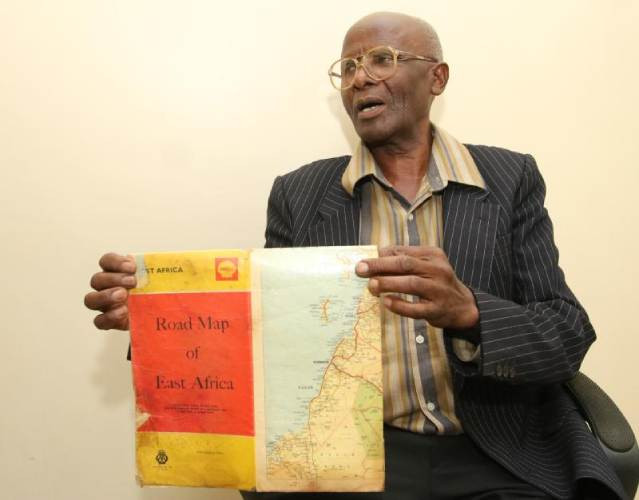 A man with a map with old boundaries of East African countries wants to present it to President William Ruto.
Pater Karaba Kiruthi,77, who is also a former prison warder told the Nairobian that he was given the map in 1970 by an Israel road construction engineer then living in Kakamega town.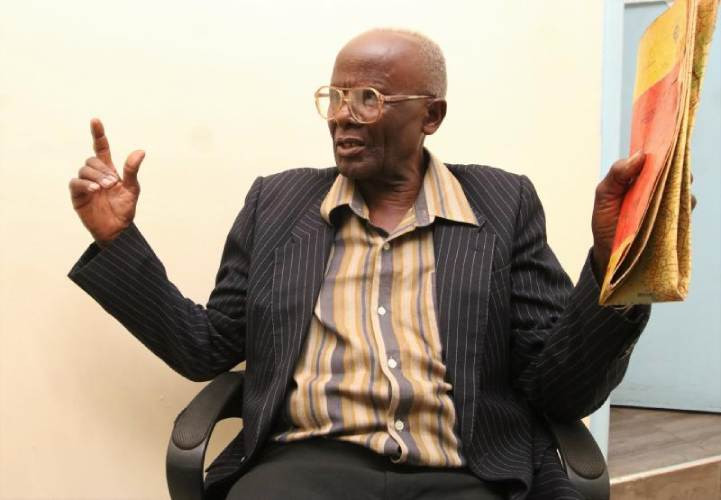 "I was at the time living in Kakamega and working for the Israel engineer Dove Hass and a Jewish who when he found me reading the map, which was his, asked me to keep it," said Kiruthi.
Kiruthi said that the map which was printed in 1965 in the United Kingdom (UK) could be used by the government in solving border rows and conflicts.
He said the map has international border features with East African sister states, with districts and provincial border lines.
The map has features and boundaries of Uganda, Burundi, Rwanda, and Tanzania. Somalia, Ethiopia, the Democratic Republic of Congo (DRC), Malawi, Zambia, and parts of Angola also have their map drawings on the map.
Naivas family row rages on as daughter files suit

Members of Parliament under siege over Finance Bill

Passaris breaks ranks with Azimio, backs controversial housing levy

Raila's political star is shining while the president's is slowly dimming
Started from the bottom
Kiruthi said he was working for Hass in 1970 as a cook, graduating later to a watchman.
He was aged 24 years old and worked for six years. According to him, after working as a supervisor guard for six years, an opportunity arose on November 17, 1976, when he was recruited in Kenya prison as a detention camp overseer at the Industrial area prison in Nairobi.
Stay informed. Subscribe to our newsletter
Kiruthi said that during those years, one did not need training to be recruited as a detention camp overseer (DCO) in Kenyan prisons.
He said his job only entailed guarding inmates in recreational facilities to ensure that they do not escape.
"If I remember well it was only in the late 1970s or early 1980s when Reuben Mutua who came from the Kenya Police and succeeded Andrew Saikwa that he changed the system to compulsory training for warders. This was done at the prison college in Ruiru," said Kiruthi.
"In 1980 I underwent compulsory training at the prison college and thereafter promoted from DCO to a warder and posted to Shimo la Tewa prison," he added.
Kiruthi who retired from the prison at the age of 52 on December 1, 1999, said that he prefers to hand over the map to the president himself.
He says that he treasures the map very much and he fears giving it to middlemen as the map may not reach the President.
"This is a document that can help in solving many problems emanating from land disputes and border demarcation, even the ownership of disputed Migingo island by Uganda and Kenya.