The return of boda boda phone thieves
NEWS
By Collins Kweyu | Jun 20th 2022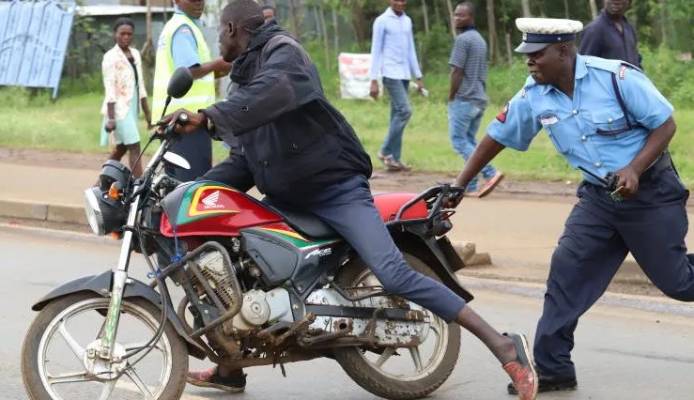 At least five journalists from different media houses are among many people who have in the past two weeks lost their mobile phones at the hands of thieves on nduthis.
The thugs are disguising themselves as political supporters attending rallies or boda boda operators ferrying customers.
A senior journalist with The Standard was on Thursday last week relieved of his mobile phone at the Komarock stage in Nairobi as he waited to board a matatu to work by two thieves who were riding on a motorbike.
"As I was waiting for a matatu on the stage, two men riding on a motorbike came and the one who was being carried snatched my phone as I was surfing on it," he said.
Two other press photographers, one from print and the other from electronic media, also lost their mobile phones as they covered the presentation of presidential papers by candidates at the Bomas of Kenya.
One of the photojournalists said that as one of the candidates was addressing his supporters outside the building he discovered that his mobile phone had been stolen.
Unconfirmed reports too indicated that a former MP was also robbed of his mobile phone and money during that weekend of the presentation of presidential papers but he chose not to report the incident to the police.
This came as police in the city had warned thieves riding on motorbikes and targeting phone users that their days were numbered.
Police complained that the crimes were going on unreported in their occurrence book (OB) in police stations thereby police have little they can do to arrest the perpetrators and take them to court.