Man demands his two teeth from suspected attackers
NEWS
By Joackim Bwana | Jun 18th 2022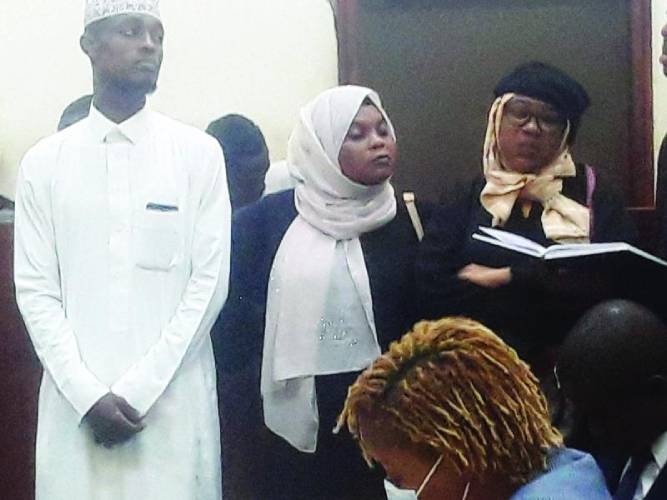 There was laughter at Mombasa Law Courts after a man demanded back his teeth from four people accused of assaulting him, saying he could no longer enjoy eating meat.
While flashing his two missing lower incisors, Rama Mwapashua said unless he was compensated for his lost teeth, he could not forgive Mbodze Hamadi, Fatuma Mohamed and Abdulrahim Khamis Mohamed, alias Kijogoo, and Daudi Athumani.
"You can eat meat but I cannot. Unless I am compensated for my lost teeth, I will not forgive them," said Mwapashua.
Mwapashua told Resident Magistrate Ritta Orora that the accused had assaulted him and inflicted injuries on him, leaving him without two incisors.
The accused persons had applied before the magistrate to have the matter settled out of court but Mwapashua vehemently declined and insisted on compensation for his teeth.
"I really don't know how much to seek for my teeth but I leave it to the court to determine how much I should get. If they can pay me for my teeth, I will forgive them," said Mwapashua.
Hamadi, Fatuma, Mohamed and Athumani were charged with assaulting and causing grievous harm to Mwapashua on April 7, 2021 at Likoni Sub-county.