Man in court for threatening to stab sister and chasing away his dad
NEWS
By Lilian Chepkoech | Jun 17th 2022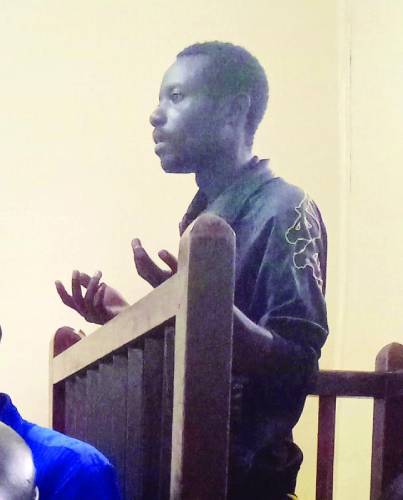 A man accused of threatening to stab his sister before blocking and chasing away his father in a wealth dispute will know his fate in a week's time, a Makadara court has ruled.
Collins Odhiambo Otieno is said to have threatened to beat up and stab his sister Lilian Adhiambo Odhiambo on March 13 in Mathare, Nairobi County.
He was charged with creating disturbance by blocking and chasing away his father, Jacktone Odhiambo Oketch, while demanding to be given his share of wealth.
Otieno, who took the plea last month, denied the charges, saying he had been framed.
The trial court heard that Otieno had all along been demanding his supposed share from his father's property. He lay claim to a house, saying it was his as he was the first one to live in it.
The court heard that Adhiambo was from the bathroom when her next-door neighbour cautioned her against getting back into her house since Otieno was in there armed with a kitchen knife.
Just to confirm the report was true, she inched closer to her house and Otieno spotted her and dashed out, threatening to stab her for staying in the house he claimed was meant for him.
Neighbours rescued her by locking her inside the house and sending Otieno away. When their father heard the news, he travelled back to Nairobi to sort out the issue but he was blocked from accessing the house.
"The accused started chasing his father away from the residential area, demanding that he ought to be given a clarification on the state of his wealth, which included the house in which his sister was living," the court heard.