Passengers force matatu crew to stop playing 'obscene' music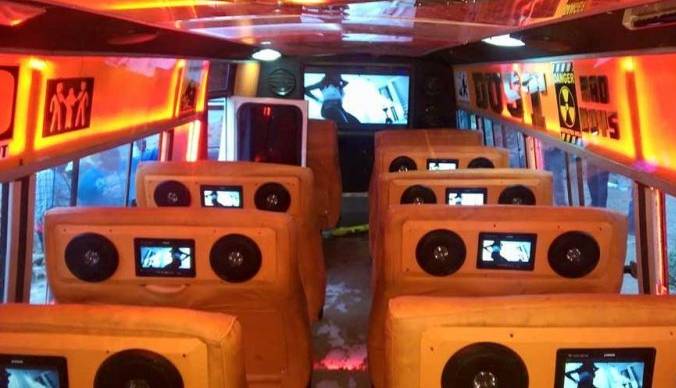 On Monday evening, enraged travellers in a route 39 matatu plying between the city centre and Kangundo road forced the driver to stop playing 'sexy' music videos on screens installed in the matatu to entertain passengers during the commute.
The 62 seater matatu belongs to one of the SACCOs which has a fleet of vehicles plying different parts of the city.
"Why don`t you switch off that music or play decent ones. You can clearly see we have children in the bus," shouted an elderly woman, one of the passengers in the vehicle.
An altercation between the matatu crew and the passengers ensued for some time before they agreed to change the music.
Lilian Achuti who was in the matatu said the video was explicit and distasteful as it had semi-nude women dancing provocatively.
"It was so embarrassing; the matatu was carrying respectable people as well as children," lamented Achuti.
The crew was forced to switch the music when the passengers joined hands and said they would only pay the fare if they obeyed their orders.
This is not a first. Many matatus are known for playing loud and obscene music, which is a marketing trick targeted at university and college students.
"We have made an observation and noted that some school-going children and students especially those in day schools prefer boarding matatus that play loud music and have screens in them. This needs to be addressed urgently," noted Boniface Nzomo, a city dweller who frequently uses public transport.