Ex-couple Lilian and Alfred Mutua have not been seeing eye-to-eye but will now be forced to sit on the same table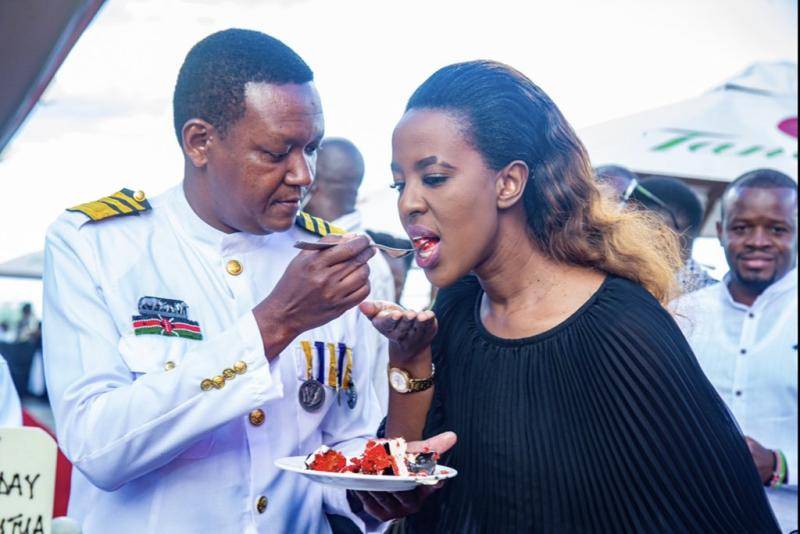 The separation between Machakos Governor Alfred Mutua and his ex-partner Lillian Ng'ang'a took a new twist after the registrar of companies restored her shares in their joint business.
From their separation last August, the two former inseparable Machakos County first couple have not been seeing eye-to-eye but will now be forced to sit on a table once more to decide the fate of their multi-million shillings company, Ndash Enterprises Limited.
This follows a determination by Senior Assistant Registrar of Companies Ann Kanake that Ms Ng'ang'a did not give consent to transfer of her shares.
"The registrar finds that there is a reason to invoke provisions of the Companies Act and hereby notifies the parties that the decision to change her shares has been revoked and the ownership of the company restored to its original shareholding," said the registrar. The governor will now content with sharing equal ownership of Ndash Enterprises Limited, which owns A&L Hotel in Machakos with his estranged lover after the registrar of companies reversed Dr Mutua's bid to disposes her.
Ms Ng'ang'a's lawyer Philip Murgor confirmed that the registrar of companies had rectified the records to restore her 50 per cent shares.
"Following her complains of fraudulent transfer of her 1,800 shares in Ndash Enterprises Limited and after a detailed inquiry, the registrar of companies found merit in her claims and rectified the records to reflect her 50% shares in the company," said Murgor.
Apart from lodging the complaints with the registrar of companies, Ms Ng'ang'a also sued Dr Mutua before the Milimani Commercial Court in which he accused the governor of hatching the plot to disposes her some properties after they parted ways. She accused Dr Mutua of illegally taking over her shares in the company by forging her signature.
According to Ms Ng'ang'a, they were both registered as directors and shareholders where both had equal shares of 2000 and that the status of the company remained the same until July 2021. Ng'ang'a also complained of threats to her life, stating that the governor had made it clear that he intends to use his position of influence to harass her.