Mutindwa residents would rather risk death crossing road than get mugged on footbridge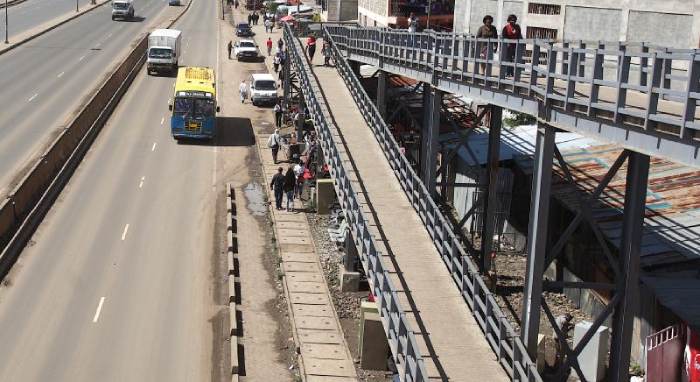 Umoja residents have decried frequent road accidents at Mutindwa stage, along Outering road.
Hardly a fortnight passes without an accident occurring at this place which interestingly is adjacent to a flyover that is said to have cost Sh880 million to build.
Early this week, a middle-aged man was knocked down while trying to cross over to Buruburu. The car then sped off. Good Samaritans rushed him to Mama Lucy Hospital which later transferred him to Kenyatta Hospital. He died while receiving treatment.
A few days earlier, a teenager was also knocked down by a speeding matatu heading to town killing him on the spot.
Outering Road is considered among the deadliest roads in Nairobi. Mutindwa, and the area between Donholm and Fedha are considered black spots where many lives have been lost.
Jared Matara who uses the road frequently said pedestrians avoid the footbridge because of insecurity, especially at night.
The footbridge, he claimed has no lights and there have been many cases of people being mugged while trying to use the flyover.