Traders wake up to human waste on shops- witchcraft suspected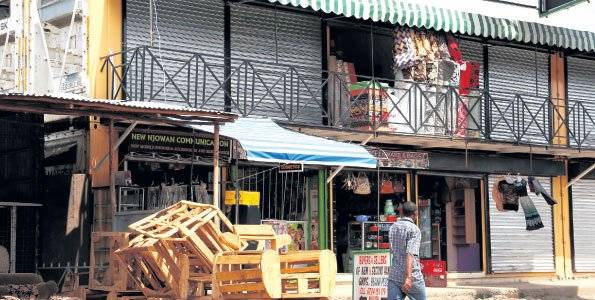 In a bizarre incident that left residents baffled, some traders in Wundanyi town, Taita Taveta County, woke up to find their shops smeared with human faeces.
The incident sparked panic, with some traders linking it to witchcraft to scare away customers. Locals also feared the waste could lead to the spread of disease. Taita Sub-County Police Commander Onesmas Kombe yesterday said a suspect was arrested in connection with the incident but they are yet to say what motivated them.
Aloice Jeremani said customers are avoiding his shop after the incident.
"It is an ungodly and retrogressive act. My customers have disappeared," said Jeremani, who operates an entertainment joint.
Another trader, Beatrice Zenge, said she was forced to call a priest to cleanse her shop after she found the faeces on the door.
"I was forced to call a priest to pray and sanitize my shops and cast away evil spirits. I found a heap of faeces for the second time."
Another trader, Saul Mwashighadi, also found waster behind his barbershop.
The suspect pleaded guilty to smearing human waste on people's shops and was fined Sh5,000.
But the traders said the fine was not high enough to deter others.
"The charges preferred against the suspect were in accordance with the law. If the complainants are not happy with the charges, they should come to my office for clarification. The police force was not lenient with the offender," Kombe said.
Meanwhile, police officers arrested four suspects in connection with the murder of a 90-year-old man they suspected of practising witchcraft.
The deceased was lynched and his body doused with petrol at Mlondo trading centre.
Villagers said the deceased was found dancing naked at dawn and going around one of the houses in the village.