House help pleads guilty to stealing her employer's remote, clothes after delayed pay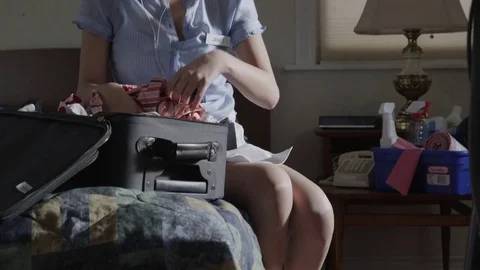 A city house help has pleaded with the Makadara Law Courts principal magistrate for leniency, saying she stole from her employer because she had not received her salary.
Hildah Kendi was charged with stealing on April 2 in Nairobi.
According to court records, Kendi stole Sh3,000, clothes, a suitcase, a mobile phone, and a TV remote control from Elizabeth Wambui. All the property was worth Sh10,400, including clothes of an unknown value.
Kendi said she had been instructed by her employer Wambui to go and attend to the customers at her shop since she was travelling to Murang'a. Kendi, without hesitation, heeded the request, knowing she would pay herself handsomely. Later that day, Kendi took the items and cash and left in the evening.
When Wambui came back, she found her property and money missing. She then informed the police who arrested Kendi, who admitted to stealing.
"I am a mother of two. I agreed to work for Wambui because I needed money to support my children whom I left with my grandmother.
"Wambui had not paid me for the months of February and March. When I asked her to at least give me something to send to my children, she yelled, saying she would pay when she felt like it," she said.
She said her boss instructed her not to sleep in their house since her husband was coming home that day.
"When the husband came that evening, I left the house as instructed and never went back. For the items which I stole, I kept them as collateral. She owed me Sh1,700," she said.
The court directed that a pre-bail report be prepared for the determination of her sentence.