JKUAT invests Sh31 million in omena farming, hopes to get youth interested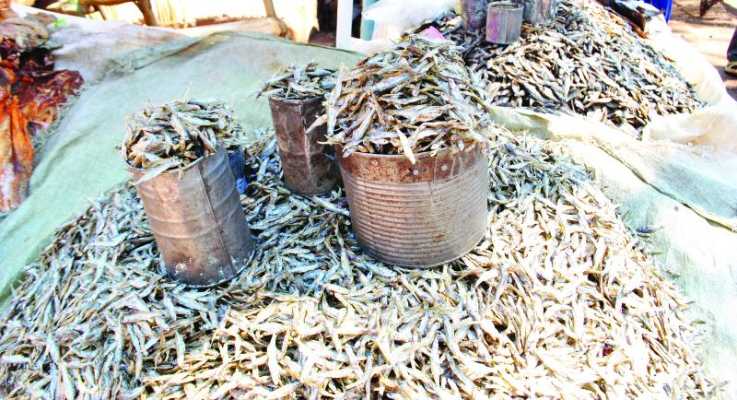 Jomo Kenyatta University of Science and Technology (JKUAT) has started a programme that seeks to boost the economic value of omena.
Omena is a small-sized type of fish popularly sourced from Lake Victoria and the Indian Ocean and has high nutritional value.
The Juja-based institution will spend Sh31 million as it strives to reduce losses incurred by the fishermen as well as promote its consumption, especially among the youth.
According to Prof Nelson Ojijo from the Department of Food Science and Technology, they decided to major in omena because it's a source of livelihood for residents of the Lake Victoria region.
"However, due to microbial spoilage from poor drying conditions and high ambient temperatures, nearly half of the fish landings at the beaches go to waste, prompting overfishing to compensate for the loss," Prof Ojijo told Campus Vibe.
To handle this challenge, the team comprising five members – including Prof Christopher Kinali, Samuel Njuguna, Dr Eric Ronoh and Gareth Kituu – came up with two machines.
The first machine is meant to preserve the fish and reduce waste.
"This is a charcoal-powered portable cooling machine, which will enable the immediate preservation of the fish, while the second is a solar-powered drying machine, which will facilitate fast drying of the fish regardless of the weather and therefore prevent microbial growth," Prof Ojijo said.
The project, which started in March, will run for 30 months and will seek to incorporate local communities to reduce losses from their fishing business.
"The project will also focus on value-added processing into various novel products to promote the consumption of this fish variety, particularly among the youth," said Prof Ojijo.