Blood donation drives must offer bread and soda- Nairobians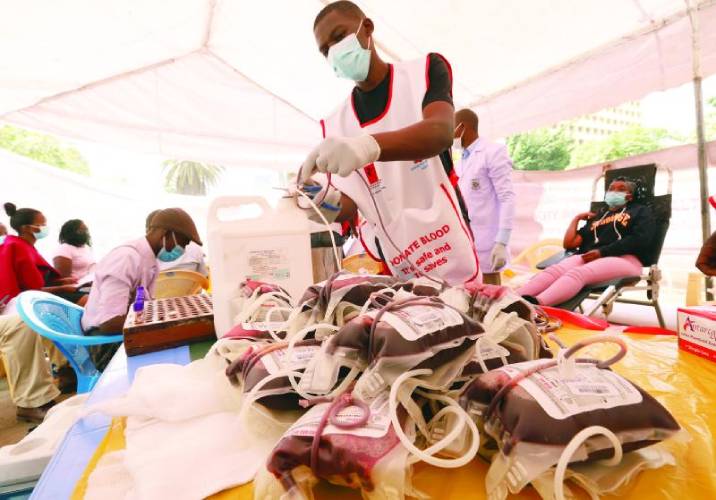 City residents are keeping away from donating blood because there are no food and drinks.
Organisations that usually run blood donation campaigns don't meet the required amount of blood as a result.
Managing Director of Forever Nature Gift Nutrition Emilio Kinyua told The Nairobian that this has been witnessed in several blood donation campaigns within the city centre.
"I'm one of the mobilizers of such exercises and I have noticed that lack of soda and bread discourages many people in Nairobi from donating blood," said Emilio
He said although targets were met in the last exercise, many would-be donors left after noticing that soda and bread were insufficient. Emilio revealed that as a result, he has written to the Nairobi County government to chip in.
"The County should be the ones providing such basic requirements. Soda and bread will boost the morale of potential blood donors," he said
The Kenya National Blood Transfusion Service is targeting blood donors to replenish blood banks due to the shortage recorded during the December holiday period when universities and colleges closed for the holidays.
Kenya requires at least 600,000 units of blood per year to meet demand, but the target is rarely met.