Security guard denies seducing and touching his 'boss' indecently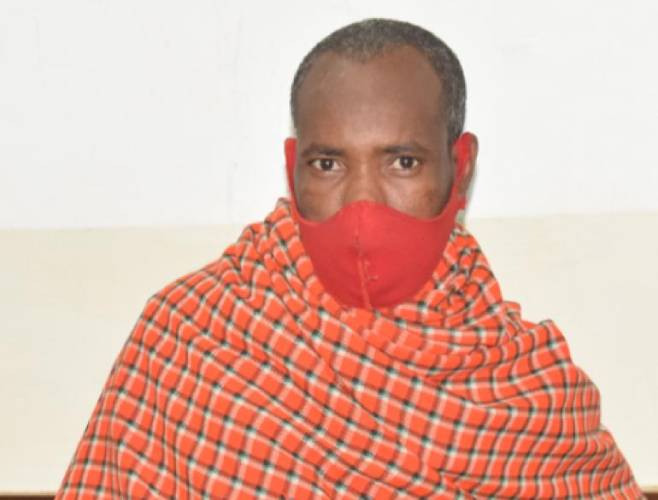 A security guard has denied inappropriately touching a female hotelier he was offering security services to.
Dainon Lempirdaany is said to have touched the woman's bottoms without her consent after telling her she had a figure eight.
The court heard that Lempirdaany committed the offence on January 8. It is said he touched Maurine Achieng's bottoms within Lavington Gatanga area.
According to records, Achieng' was at her restaurant preparing some food when Lempirdaany asked her for tea and chapati. He was served and asked for more tea, saying that he would pay for an extra cup of tea.
Later on, the accused thanked Achieng' for having a good heart, an appealing complexion and an attractive figure. He then stretched his arm and touched her on her bottoms, something that rubbed Achieng' the wrong way.
She commanded him to stop seducing her but he would not listen. She got out crying, fearing that Lempirdaany could do something nasty to her. She said she got confused after Lempirdaany turned against her instead of protecting her.
She reportedly informed her husband who alerted police officers leading to Lempirdaany's arrest.
The suspect was granted a bond of Sh300,000 pending mention on January 27.