Two men charged with defiling teenager after New Year's kesha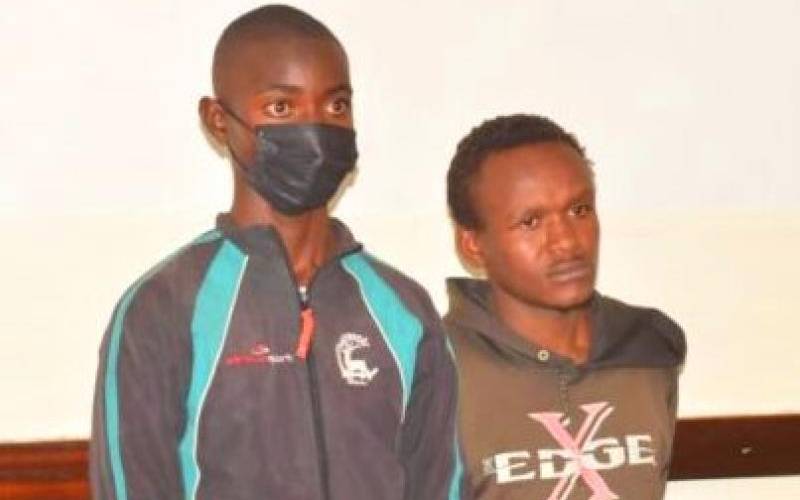 Two men from Kibera in Nairobi have been charged with defiling a 14-year-old old. They reportedly met the teenager headed home from a night vigil to usher in 2022.
According to the charge sheet, Emmanuel Mutemi and Kennedy Irungu Maina gang-defiled the teenager on the night of January 1 not far away from the church located in the Kibera area.
The duo was alternatively accused of unlawfully and intentionally committing an indecent act against the teenager. They, however, pleaded not guilty. The court heard that that night, the teenager was in the company of another heading home after a church service, which they had attended to usher in the New Year. But unknown to her, danger was lurking in the darkness just a few metres away from the church.
And slowly, their strides took them closer to the alleged defilers. Without notice, five men emerged from a dark corner and attacked them. The other girl managed to escape.
The two accused were among the five who are said to have forced their way with the girl in turns before leaving her for dead. However, a Good Samaritan who found her in a bad state rushed her to the hospital where she received treatment. After being treated, the girl reported the matter to the police who arrested the two after the victim positively identified them.
Police investigating the matter told the court that they were in pursuit of the other three suspects said to have taken part in committing the heinous act against the girl. The two were released on a bond of Sh800,000 pending mention on January 20.