Father takes son to rehab, brings him back home with torture marks, scars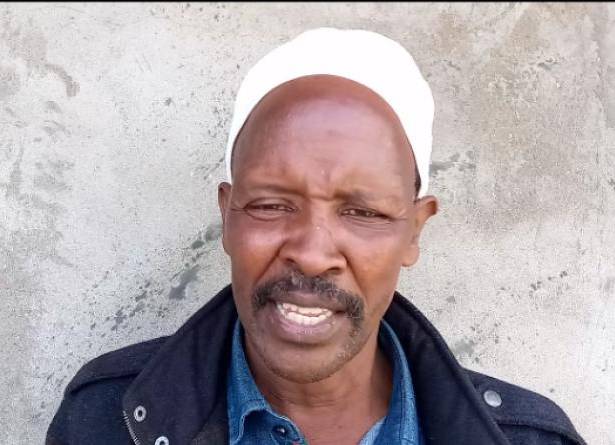 No one understands the pain of a child better than a parent. This is the situation Joel Bett is slowly coming to terms with.
His 22-year-old son, whom he lives with in Nairobi's Utawala area, is nursing injuries his father claims were sustained at a rehabilitation centre where he was being housed. Bett said he had earlier sought treatment for his son at a centre in the city before someone suggested they try the one at Utawala.
"That's how I made up my mind and I took him to the rehabilitation centre on November 4," Bett said.
In an interview with The Nairobian, Bett said what was expected to provide a solution to his son's health turned into a painful experience that has depressed his family, as "My son sustained spine-chilling wounds all over his body."
Bett said he got a call from the rehabilitation facility that his son had been injured as he attempted to sneak out of the rehabilitation centre.
"When we arrived the owner of the facility was not there but he had left instructions that I pick my son without paying a cent. At home, the boy fainted twice and when I checked his body it is when I realised that he had injuries on his back," said Bett.
When the Nairobian caught up with Bett's son, he said: "They assaulted me using belts and pieces of firewood, at some point, they tied my legs and poured hot water on me," he said.
He claimed that while at the facility, he was assaulted by workers who claimed that he was troubling the father for refusing to take some of the prescribed drugs.
But Martin Mungai, the rehabilitation owner, explained, "I am aware of the case, his father came and liked the facility then we admitted the son but after two days he sneaked out."
He maintained that the injuries sustained by the patient were not inflicted in the centre, adding that the patient suffered the injuries as he attempted to 'sneak out of the facility'.
"He (the son) was brought back by the father but he ran out again and my watchman and other men chased him while calling for help. That's how he was mistaken for a thief and beaten by mob at nearby quarry," said Mungai.
Bett said he reported the matter to police before proceeding with his son to Mama Lucy Kibaki Hospital for treatment on November 22. The matter was also booked at Ruai police station under OB 13/16/11/2021 where police said the matter will proceed once he receives treatment.
A doctor's examination report at Mama Lucy Kibaki Hospital conducted on November 23 shows that his vital organs are intact.
However, the young man alleges the mental and physical torture he underwent at the facility has traumatised him, as "when I was taken there, I was expecting to come out better man but came out with these lifetime scars, it was a very harrowing experience."