Two men charged with raping, robbing woman denied bond by court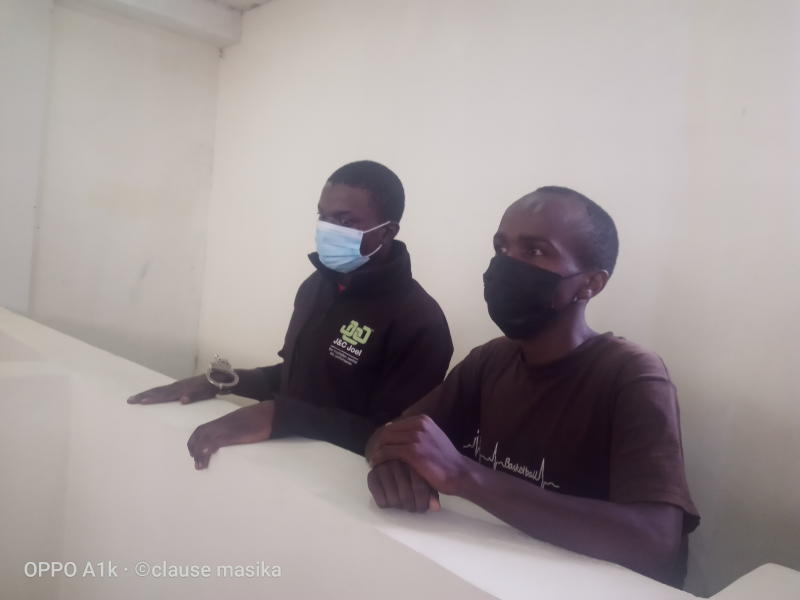 Two men accused of ambushing a lady on her way home and raping her in turns have been denied bond after a detective convinced the court why they should remain in custody.
David Omondi Odhiambo and Benson Gathecha Wambui were charged with four counts of rape, robbery with violence, planning to commit a felony and being in possession of stolen goods.
State counsel Violet Kerubo made the application to have the two remain in custody on grounds that one accomplice was still at large and if the two were released, they might interfere with the other suspect's arrest.
"The accused persons might intimidate the victim since they all live in the same locality. They are a flight risk with no fixed abode. This will make tracing them frustrating," she said.
The two have been accused of robbing the victim while armed with a gun and a knife. The court that she was accosted at about 8.30pm on her way home from Ngong' Road on the night of October 27 and 28. The accused reportedly directed her to Highrise railway line area.
They are said to have robbed her of a HP laptop and a Samsung phone - both valued at Sh53,000.
After robbing her, the suspects are said to have raped in turns. They allegedly forced her to call her father to send Sh30,000 to secure her release. Her father only sent half of the money. They only released her after disclosing to them her M-Pesa pin. She is said to have sought help from a military officer guarding Defence Forces Memorial Hospital and she was escorted to the police station where she reported the matter and was advised to seek treatment before recording a statement.
Kerubo asked the court to remand the suspects until the victim testifies in court. The matter will be mentioned on December 3.
Meet Kenya's best mortician
He is recognized for setting up modern mortuaries and embalming services in over six hospitals across the country.