Lake Victoria beaches now attracting criminals, scaring locals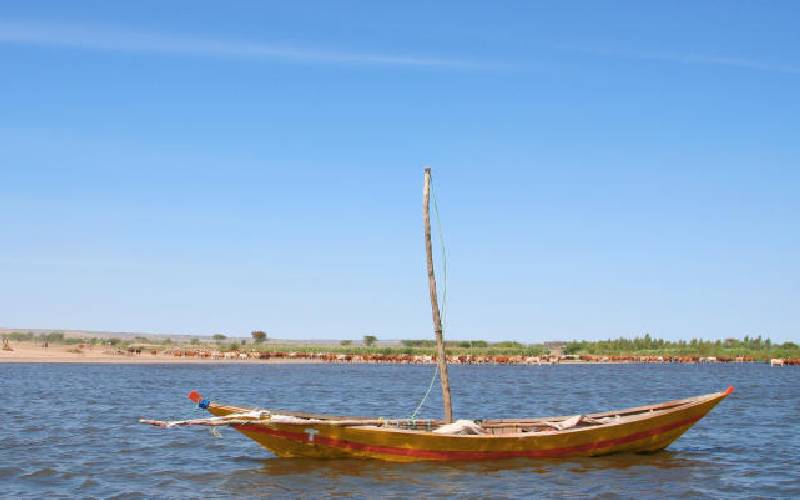 The sounds of Ohangla music emanating from drinking dens and the voices of drunkards give one a feeling of a boisterous nightlife in Mageta Island, Siaya County.
Within a radius of only 20 metres, there are about three bars, liquor shops and video show halls, complete with music.
Off the main shore, there are a number of dingy single-room lodges.
Mingling with the fishermen and traders in the bustling beach town are criminals who operate under the guise of fishermen.
From the mainland to islands, the beaches have become a paradise for criminals.
"This place is no longer safe. We used to operate in an environment where we knew each other. But today, criminals have dotted our beaches," says Peter Onyango, a fisherman in Utonga beach.
On several occasions, "fishermen" have been disappearing whenever beach officials question their identities. The islands are the most hit.
In one of the incidents at Usenge beach, a 60-year-old man was found dead in a house by fishermen.
According to beach officials, it was not easy to establish his identity. The body was taken to Bondo Sub-county Hospital mortuary.
Another man identified as "Ja Kisumu" went to Nyandiwa beach in Migori County as a fisherman six months ago. But residents were surprised when police who had been trailing him from Bondo got hold of him for alleged theft of a motorbike in Usenge beach.
Beatrice Aluoch, a resident of Uyawi beach, however, says that the issue of identification and registration before one can be allowed to operate or live on the island does not make sense.
"Those who come to our beaches are just like those who travel to other towns to look for jobs and they are never asked for identification documents," says Aluoch.
According to John Ochieng, Usenge Beach Management Unit (BMU) official, most fishermen who come to the beaches use nicknames.
Ochieng says the beaches are used as hideouts by criminals, though it is difficult to identify them.
"We cannot investigate newcomers' criminal records because the law accords them freedom of movement. We can only know whether someone is a criminal when they are followed by authorities," says Ochieng.
Ochieng, who blames boat owners for the runaway insecurity in the beaches, told The Nairobian that it is difficult to enforce some rules when main players are not cooperative.
"It's very risky and ironical that somebody would give a fisherman he knows little about his property worth over Sh500,000 (boat)," says Ochieng, adding that the same boat owners usually return to beach officials to report whenever a problem occurs.
In Mahanga beach, officials say they have been ensuring that anybody who comes to the island as a fisherman must register with the BMU office before he is allowed to operate.
On these bustling beaches, one finds Ugandans, Kenyans, Congolese, Somalis and even Nigerians, most of whom rent the small houses and engage in small-time businesses while hiding their identities.
Because of lack of law and order and the long distance from the mainland, it is difficult for police to get criminals hiding on the islands.
Beaches are also a haven for men who elope with other people's wives.
"We've had cases of women being snatched from their husbands and brought here. We've always tried to trace and hand them back to their husbands whenever such are reported to us," says a BMU official.
According to Ambrose Ogema, a local administrator, the difficulty in accessing some of the beaches, especially those on the islands, due to poor road network encourages criminals to hide in them.
Some island beaches, security officers say, are equally unsafe.
"We cannot claim to be providing security for people living in the island yet we are most insecure. The patrol base does not have a fence and people walk in and out at will, even in the middle of the night," said an officer who sought anonymity.
Siaya County Commissioner Mohammed Bare said the islands and beaches have been classified as criminal hideouts and are under security surveillance.
"We have information that the beaches are used as hideouts by people of various nationalities," he said.