Nanny accused of beating child, buying drugs to force him to sleep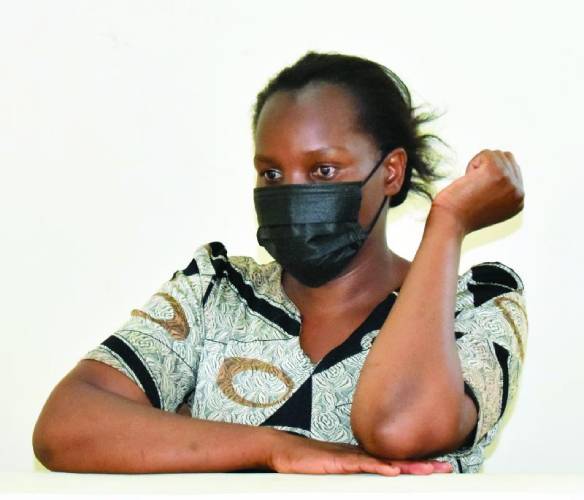 A woman employed to look after a three-year-old boy was arraigned on charges of cruelty to the minor.
Agnes Muange Ngina has been accused of attempting to buy a sleeping pill for the boy for waking up early and disturbing her peace.
Appearing before Kibera Senior Principal Magistrate Philip Mutua, Ngina denied mistreating the minor.
The court heard that Ngina assaulted the boy (PQ) on diverse dates between October 19 and November 12 this year in Nairobi's Dagoretti area.
According to reports, Ngina, in the company of the boy, visited a family friend. They stayed there for some time and at some point, she went to the kitchen to cook ugali. But while at it, she noticed the boy was playing with the soil that was in a flowerpot.
She is said to have warned him against spilling the soil but the boy gave a deaf ear and continued playing. Things got worse when she saw the boy trying to get the soil from the floor. She rushed to the boy while armed with a cooking stick and beat him.
On a different day, it was the friend who paid Ngina and the minor a visit.
She slept at their house and in the morning she was rudely woken up by the boy's cries. She went to the bedroom where they were sleeping and found the accused smacking the boy on his back.
The helpless boy could do nothing except to ask for forgiveness for waking up and not sleeping.
Ngina was allegedly heard saying that the minor was so stubborn and always disobedient. She is said to have decided to buy and administer piriton to the boy to coerce him to sleep long.
Her behaviour towards the minor saw him get withdrawn and always crying to the father whenever he wanted to leave for work. This was an indication that the nanny had been doing something unpleasant to the boy, the court heard.
Investigations were then launched and Ngina's friend told the police everything she had witnessed.
Ngina was arrested but denied assaulting the boy and instead claimed that the boy was indisciplined.
The court released her on a cash bail of Sh10,000 pending mention on December 1.
Why men prefer 'photocopy babies'
For the woman, it can also be an assurance that her man won't question or mistrust her. If the child looks like its father, there won't be any issues.