Lawyer Phillip Murgor rejects out-of-court settlement in Ndichu brothers case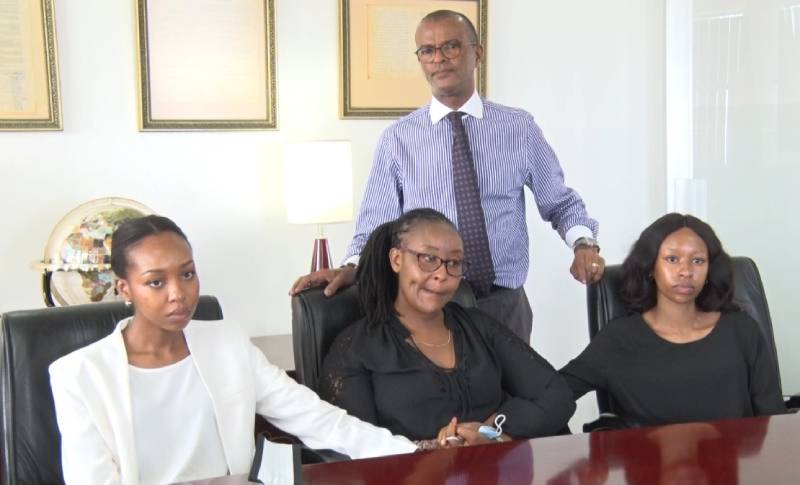 Lawyer of the two sisters linked to the Ole Sereni Hotel incident with Paul Ndichu and Eddie Ndichu, is calling for speedy justice for his clients. In a press statement released yesterday, Philip Murgor was concerned that it has been five weeks into the Ole Sereni Hotel incident, yet no charges have been preferred against the two brothers.
"Our clients; Cheryl Murgor, Stephanie Murgor, Samwel Ramdas and Patrick Koech fell victims of the attack, recorded statements, police reviewed the CCTV footage and the same was provided to the media," reads the statement. "However, on November 17, the DPP had directed the charging of Paul Ndichu and Eddie Ndichu with assault and malicious damage to property. We presented ourselves in court the following day only to be informed that there were new directives and the Ndichus will not be charged."
Murgor further said they have been approached by three different advocates seeking amicable out-of-court settlement on behalf of the brothers, and to pay for the damages caused but they politely rejected their overtures insisting that the matter was in the public interest and the case should proceed.
Further in the statement, Langata DCIO asked Murgor to present the two sisters and Patrick to record the statement and have their fingerprints taken after which they will be charged for the offense of Affray (fighting in public).
"We reject the distracting sideshow and call upon the DPPand IG to give directions on how the affray offense should be investigated in the light of victims who were defending themselves. The new developments are crude attempts by sections of police to force our clients to withdraw or compromise with the complaints against the Ndichu brothers," Murgor said, adding that, "This was just because Stephanie rejected sexual advances by the brothers who are wealthy, highly influential and politically correct perpetrators This can only be classified as Gender-Based Violence."