Using one exam to decide future of children is wrong - Engineer Michelle Boit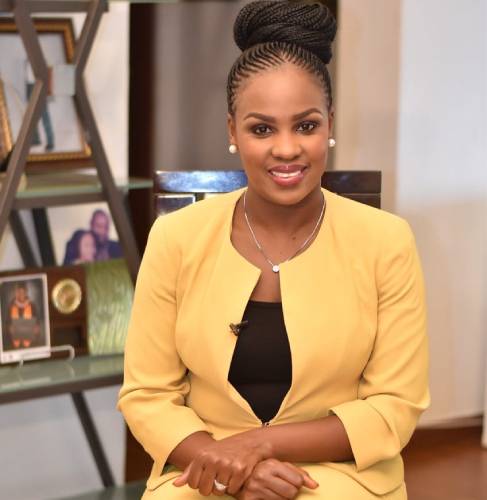 Engineer MICHELLE BOIT is Kenya's first female petroleum engineer. But she had to go abroad because in Kenya, university admission is based on good KCSE results. She spoke to Queenter Mbori. Interview is transcribed by ESTHER DIANAH.
Did you always want to be an engineer?
Yes, since high school, I have wanted to be a chemical engineer. I studied chemical engineering at Texas Tech University. Math and science have always been my strength; it became clearer while I was in college.
How was it like studying abroad?
In Kenya, university admission is based on KCSE results, and, much as I was good in sciences, I didn't get perfect scores despite the fact that people performed really well during my year. In the US, the opportunity is open for everyone. They do not base your whole career on one exam. It is not fair to determine someone's career on one exam. Before that, I had gone to Strathmore to do accounting. I would be the worst accountant now. I am grateful for the opportunity I got to go toTexas. It was difficult catching up with the terms they used.
What can we do to improve the number of women taking up STEM courses?
We are still struggling to bring our girls into STEM, mostly because of how society perceives us. We need to start getting parents to support the children and give them an open space and environment for them to pursue what they would love to.
Personally, I am grateful to my parents for making it possible for me to pursue my career.
It also narrows down to the person. Everyone needs to figure out what they can do in order to bring out the best in them. In my year, we only graduated five out of 20, it wasn't easy, the environment was not conducive.
I can say college was okay, but when you go into the field, that's where the real struggle is. We also need to speak up. This way you ensure that you have an environment that works for you. Nowadays, they are conscious, unlike before. They were only used to a men- only environment. I have raised my voice and I want to be the voice that will open the door for other women aspiring to take up the STEM path.
Have you ever had your competence been questioned before?
Absolutely! Some happen in the office and others in the field. The ones that happen in the field are the ones that took me back. I am a supervisor where I work. So when I come to receive guests, they question whether I am the supervisor. Sadly, it happens more here in Kenya than the US. So being a lady and young, they brush me off sometimes.
Tell us about the Michelle Boit Foundation. What inspired its birth?
It all started way back. I have always been passionate about youth. I wanted to inspire young people. We had a group in college where we would give talks to young people so that they can have someone to look up to.
When I went to the US, I was given three mentors, you don't ask for it, they give you.
So when I finally came back to Kenya, I felt lost, I couldn't find the same experience here. I lacked a lot of mentorship, I was using my previous knowledge from the other world.
So, I got my inspiration to start the foundation to mentor others when I came back to Kenya and missed out on what I needed - the support system.
I started by going back to my previous high school, and my visits had an impact because performance improved and other schools started inviting me to give talks. That way, it spread really fast, then I registered it. Currently, we have 1000 mentees, 80 per cent in Kenya.
How has maternity been a challenge to you?
It has been a big challenge. My work is really flexible, so when you start a family, the question is, can you balance? Personally, I was fortunate because my company allowed me to travel with my son and my nanny. Some companies do not allow that; they cannot adjust to that cost.
When you are married, you have to find the balance and make very tough decisions which sometimes include stepping down, and another thing many women in this field do not have children, they choose not to have kids, in order to focus on their career.
You also need a supporting family because without the support, it becomes really difficult. I am fortunate I had everything that allowed me to stick to my career.?
What keeps you grounded?
My family does, I am married and I am a mother.
Do you think women miss out on opportunities because of maternity?
Yes, because some situations require you to work from the office or long hours. Personally, I missed an opportunity to go to Angola for a major project because I had a small baby. So the project was given to my male colleague. It happens but what you can do is make the best out of it.
You built your mom a house……
That one came with a lot of cyber bullying. But for me, it is more important to take care of your parents because they sacrifice a lot for us. Once you are successful, you have to go back and take care of them.
I also did it to break the stereotype that only boys can build you a house, a child is a child. Maybe this will stop all these divorce cases because of child gender.
Tell us more about your family.
What is believed is that everything happens in God's timing. I got my children early when I was in college and right after college I focused on my career. No one should ever feel pressured, my parents always supported me. So, I feel that now is the time to formalise our union. He is a very supportive man who has walked with me in different stages of life. Everything fell in place.