No guarantee medical jobs will be waiting for you- Texas Cancer Center founder warms medical students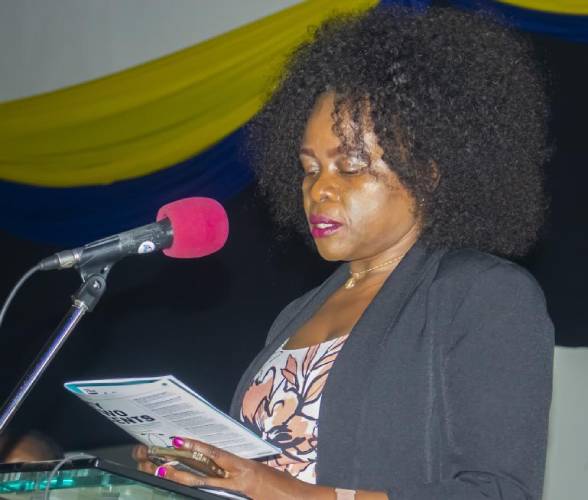 Students studying for a degree in Medicine and Surgery have been advised not to wait for government jobs, but be innovative and entrepreneurial in their endeavour to offer services to the public.
This happened last week on Friday at Jomo Kenyatta University of Science and Technology (JKUAT) at the institution's first-ever White Coat Ceremony – held to welcome first-year medical students into the profession.
Dr Catherine Nyongesa, who was the chief guest at the event, told the students to trust their ability to make the world a better place as doctors.
"It is a privilege to study Medicine. It means you are among the best of the best in this country. Do not take it for granted. Use this opportunity to impact change," she said.
Nyongesa is a co-founder of Texas Cancer Centre, a specialist cancer hospital in Nairobi. In 2018, she won the Ernst & Young Entrepreneur of The Year Award in the Emerging Woman category.
"In today's economy, jobs are not easy to come by — even for doctors. Twenty years ago, we graduated and jobs were waiting for us. Those privileges are no longer available today," she told The Nairobian in a side interview.
In her speech, she advised the students that even as they seek viable employment options, they should undertake their duties with the understanding that the profession calls on them to protect human health first ahead of everything else.
Dr Charles Kametu, an adjunct professor of anaesthesia at JKUAT Medical School, said indeed times have changed.
In 1977, when Kametu went to medical school, there was only one institution offering medicine and surgery, "with a class population of about 120."
The Kenya Medical Practitioners and Dentists Council (KMPDC) has licensed 11 schools to teach the course — with over 700 new doctors entering the job market every year.
"It is the same thing that happened with law, veterinary medicine, accounting and so on. Those graduating from medical school today just need to get registered then seek for employment wherever their services are needed — including self-employment," Kametu said.
"Don't wait for the government to give you a job. Join the private sector. Or work with communities."
The White Coat Ceremony is an annual 'rite of passage' event to welcome new medical students.
Senior members in the medical profession — invited to attend — cloaked the new students in their white coats as a sign of trust and belief in the students' ability to become excellent doctors.
The students also took an oath: committing to uphold the values and ethics of the profession.
JKUAT Medical School first admitted Bachelor of Medicine and Surgery students in 2013.