The law is an ass: Many hardcore criminals are walking free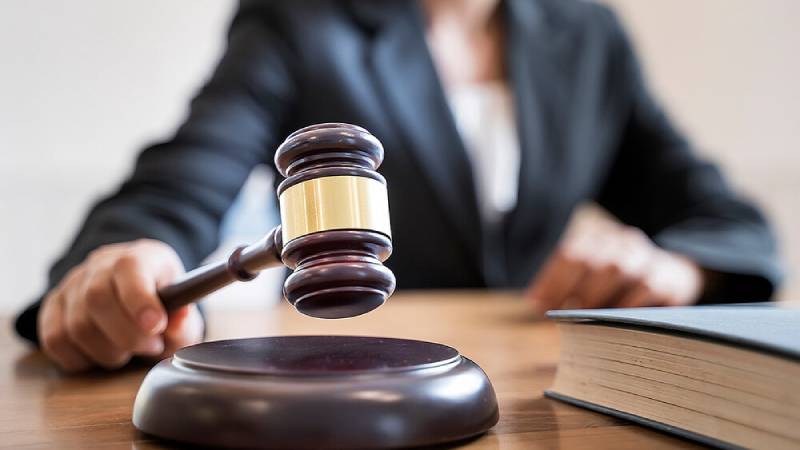 Many are perplexed by the courts' decision to increasingly 'acquit' people charged with crimes that warrant years in jail.
There are further concerns over how known hardcore criminals are released on bail or bond before proceeding to 'finish' the job. Some of these repeat offenders are rearrested while others are lucky to walk scott free, which raises eyebrows - among some quarters - whether the current Bail and Bond Policy Guidelines should be reviewed.
For starters, bail is an agreement between an accused person or his/her sureties and the court that the accused person will attend court when required. Should the accused person abscond, in addition to the court issuing warrants of arrest, a sum of money or property directed by the court to be deposited, will be forfeited to the court.
Bond is an undertaking, with or without sureties or security, entered into by an accused person in custody. He or she binds him or herself to comply with the conditions of the undertaking and if in default of such compliance to pay the amount of bail or other sum fixed in the bond.
Surety is a person who undertakes to ensure that an accused person will appear in court and abide by bail conditions. The surety puts up security, such as money or title deed, which can be forfeited to the court if the accused person fails to appear in court.
There have been recent cases which are in the public knowledge where trial courts have set high bail terms that have, on review by the High Court, been reduced substantially.
For instance, there was a public outcry which, elicited heated debate by Kenyans on Twitter (KOT) when Embakasi East MP Babu Owino was released on cash bail after being charged with attempted murder after allegedly shooting DJ Evolve at B-Club in Nairobi.
Reduced sum
A Magistrate's Court had ordered the legislator to pay a cash bail of Sh10 million which he (Babu) challenged at the High Court which reduced the sum to five million shillings.
Separately, High Court judge Jessie Lessit ordered the release on cash bail of flamboyant Nairobi businessman Chris Obure and his bodyguard Robert Ouko who were accused of killing Kevin Omwenga – a trader – at Galana Suites in Kilimani. Obure was released on a cash bail of two million shillings while Ouko Sh500,000.
Justice Lessit ruled that there were no compelling reasons to continue holding the two in custody, but gave a condition that they should not interfere with any of the witnesses, including relatives of the deceased set to testify in the trial.
Kiambu Chief Magistrate Patricia Gichohi also recently granted a cash bail of Sh200,000 to Joseph Murimi who is the main suspect in the death of 24-year-old waitress Velvine Kinyanjui.
Migori Governor Okoth Obado, his personal assistant Michael Oyamo and county clerk Caspal Obiero charged with the murder of Rongo University Student Sharon Atieno and her unborn baby are also all out on cash bail. There are also cases that are fodder for public gossip whereby Courts release accused persons on cash bail but proceed to commit other offences.
Take the case of Joseph Irungu alias Jowie who was charged alongside Jacque Maribe with the murder of Monicah Kimani. He was released on bail but the Director of Public Prosecutions (DPP) made an application in June seeking to cancel his bond. The DPP argued that Jowie had violated the bail conditions issued by High Court Judge James Wakiaga when he was released last year.
Chief Inspector Maxwell Otieno – in a sworn affidavit – said that Jowie got into a fight at Club 1824 in Lang'ata while out on bail.
"On March 7 while at Club 1824, Jowie assaulted Rodgers Okuta but even though the complaint was withdrawn, it is quite clear that he has proceeded to commit a similar offence or crime resulting in bodily injury of another person while out on bail," the affidavit read.
Otieno added that Jowie further flouted court orders that barred him from commenting, discussing and posting anything in regard to the murder case by giving interviews on two YouTube channels.
Even as the majority of the public are perplexed at how Courts are on a roll 'acquitting' suspects by granting them unequal cash bails, the law thinks otherwise. For starters, the law governing the application of bail and bond is drawn from the Constitution, Criminal Procedure Code, judicial precedents, and Bail and Bond Policy Guidelines (2015).
Compelling reasons
The Constitution has enhanced the right to bail by embodying bail as a fundamental right unless there are compelling reasons to deny the same. However, there are undertones that considerations for bail and bond applications are not exhaustive and vary depending on circumstances surrounding every case.
Article 49(1)(h) of the Constitution gives an arrested person the right to be released on bond or bail – pending a charge or trial - unless there are compelling reasons not to be released.
In 2015, the National Council on the Administration of Justice (NCAJ) came up with Bail and Bond Policy Guidelines which guide police and judicial officers in the application of laws that provide for bail and bond.
The main objectives of the Bail and Bond Policy Guidelines were to guide police and judicial officers in the application of laws that provide for bail and bond. They also seek to ensure that the bail and bond decision-making process complies with the requirements of the Constitution and also guide both the police and judicial officers in making decisions on bail and bond.
The Guidelines also seek to balance the rights of the suspects and accused persons with the public interest, including the rights of victims. It also seeks to streamline and address disparities in bail and bond decision-making towards fair administration of bail and bond measures. It facilitates effective inter-agency cooperation and coordination in bail and bond administration, enhancing conformity with the internationally agreed minimum standards for arrested persons and persons held in detention. The Guidelines also address the over-use of pre-trial detention, safeguard the interests of victims of crimes in bail decision-making and also facilitate effective supervision of accused persons granted bail.
The right to bail may not be automatic as the Court must determine whether there are compelling reasons that can justify denial of bail – whether the accused will attend trial or not.
In daily practice, courts evaluate compelling reasons for either grant or denial of bail or bond. For instance, in cases where the charge against the accused is serious that warrants stringent punishment, courts assume that there are more probabilities and incentives to abscond compared to a minor offence.
The other considerations include the strength of the prosecution case, character of the accused person and failure of the accused to observe bail or bond terms on previous occasions.
The court also considers the likelihood of interfering with witnesses, the need to protect the victim(s) of the crime from the accused and the relationship between the accused person and potential witnesses.
There are also instances where the court evaluates whether the accused is a flight risk. Pre-trial detention may also be necessary to preserve public order where it is demonstrated that the public response to an accused would disturb public order, peace or security.
Judges and magistrates also contemplate pre-trial detention to protect the accused especially when threatened with lynching for committing heinous crimes. A good example is how an irate mob at Mukhweya village lynched self-confessed child serial killer Masten Wanjala who sneaked out of police custody to his parents' home in Bungoma County.
Harold Ayodo is an Advocate of the High Court of Kenya