Teacher: TSC is killing us with tough policies, but I would rather resign than die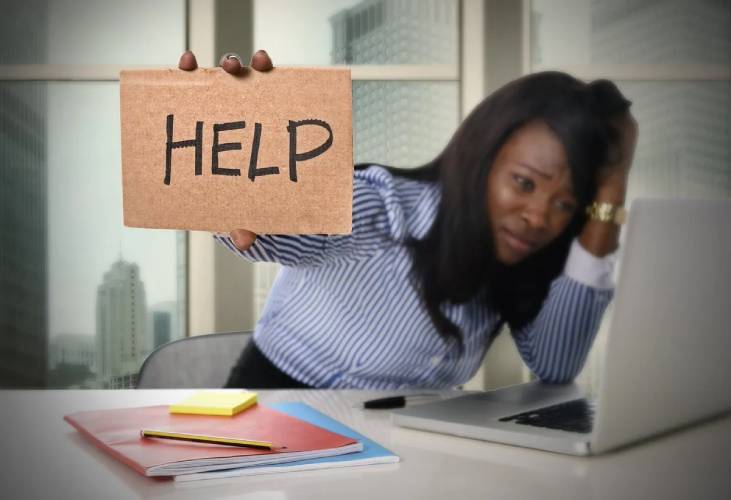 Ezekiel Odhiambo is retiring as in 24 months. He is wondering why he should be forced to enrol for the Teacher Professional Development (TPD) programme that the Teachers Service Commission (TSC) introduced recently.
In the programme, it will take teachers five years to complete one module and there are six modules in total. Those who defy the new directive risk being sacked or missing out on promotion.
But Odhiambo, a head teacher, says he cannot withstand such pressure at his age, and he would "rather resign than die".
"If TSC pushes me so much to enrol for module training, I will apply for an early retirement. I am not ready to be tormented mentally," he says.
Odhiambo says P1 teachers were initially encouraged to enrol for degrees, and after a majority did, the TSC is now coming up with more training and subtly passing the message to the effect that degree is no longer important. The teachers are expected to pay Sh6,000 for each module and they will be studying during school holidays.
Early grave
"As a teacher, I have been through enough stress, and I will not allow myself to be sent to an early grave by training that does not impact on my career. I will resign," says Odhiambo.
He says teachers have a high volume of work, with high rate of enrolment of learners, yet there is a shortage of teachers to provide quality education. Odhiambo faults TSC policies such as TPD and appraisals, which he says contribute to burnout among teachers.
"We are evaluated every term and expected to key in data through the internet, but what happens to schools without internet and computers? How often shall we be visiting the cyber?" poses the teacher.
His school, for instance, does not have a single computer or internet access. In 2017, criminals broke into the school, killed a watchman, and stole two laptops, a projector and 33 digital devices for pupils.
"At times I use my mobile phone to share reports with the ministry, but nobody seems to understand in case there is network connectivity problem. It is unfortunate that despite CBC being a good curriculum, learners are not getting 100 per cent of what was intended because we waste time going to the cyber," Odhiambo says.
"Compensating a single missed lesson is not a joke."
Asked if he is stressed by workload, the teacher posed and responded, "Being a teacher now is very stressful. But luckily for me, I have a fall back plan – my family stands with me, I attend church and talk to friends because I don't want the stress to take a toll on me."
He recalls a teacher at his school who committed suicide two years ago after suffering depression.
"It is unfortunate that a teacher who worked under me began to abuse alcohol after seeking a transfer. He had financial problems, coupled with work stress," says Odhiambo.
Mental illness
According to him, teachers' issues are currently not being addressed after TSC weakened the Kenya National Union of Teachers (Knut). Last year, the employer urged teachers to leave the union.
To prevent mental illness among teachers, Odhiambo says TSC should provide counselling services.
Odhiambo's frustrations mirror the challenges facing hundreds of teachers across the country.
Bochaberi Nyakundi, a teacher in Nairobi, says she is keen on behavioural changes among teachers and learners.
Some of the signs teachers present with are withdrawal, irritability, sleeping at any given breaks, not sharing their opinions during meetings, regular lateness, absenteeism and getting out of school during lessons.
According to her, mental health problems arise from home and school environments.
She says home-related problems are financial stress and dysfunctional families, marital problems, while school issues are work related – for example implementation of CBC that is currently faced with lack of resources that affect learning.
"CBC is a problem. Teachers do not have knowledge on the curriculum, and they lack resources, yet we are told not to burden parents," says Nyakundi.
Learners, on the other hand, are affected by poverty and dysfunctional families.
"Would you imagine a child telling you that 'my mother did not give me lunch, but gave me a plate'? This means the child has to be given food," she says.
At times, she is forced to intervene by talking to parents.
"I at times get emotionally drained when handling children's mental problems. What would you do if a Standard Two pupil tells you that they do not like that man, who visits their home and sits on her father's bed, and pleads with you to tell her mother to stop it?"
Victoria Mulindi, head of guidance and counselling at Alliance High School, says a number of teachers who suffer mental problems resort to excessive consumption of alcohol.
Mulindi says although TSC has put in place policies on mental health, where teachers with problems are linked to counsellors, there is a need for more sensitisation on availability of mental help, as turnout among teachers is low.
"Teachers fear going to TSC for support, irrespective of availability of service. They tend to imagine how the employer views them, based on their status," says the teacher of English.
She says she has suffered anxiety and pressure on performance. But with better structures at Alliance High School, she was linked to therapists for care.
At Alliance, teachers are taken through a debriefing session once a month, where they share challenges they face, vent, encourage and support each other.
The school also has a welfare to support teachers with financial constraints.
"Mental health issues are real, let teachers not go into denial and think they are for other people. Acceptance is the first step towards their mental stability," advises Mulindi.
Dr Edith Kamaru Kwobah, a consultant psychiatrist at Moi Teaching and Referral Hospital, says if a teacher is anxious, sad and not excited about the work they do, it will affect their delivery, and their relation with learners.
"Someone who has anger issues can easily hurt a child they are teaching. A sick teacher is likely to be negative towards a learner, because they spend most of the time with learners more than anyone else," says the doctor who is also a lecturer at Moi and Kabarak universities.
She says children refusing to go to school maybe suffering from distress, depending on how they are handled by a teacher.
"We expect a child to get teachers support, but when they complain about a teacher, and even refuse to go to school that might mean they are stressed, anxious and depressed, an issue that requires immediate attention," Kwobah says.
The expert says to handle mental health among teachers and learners, there should be a strong support system at home and school.
Teachers, she adds, need to have self-awareness on mental health and seek solutions.
"A teacher needs to know if they are emotionally stressed and seek help," advises the specialist.