Man sent to prison for breaking mother's TVs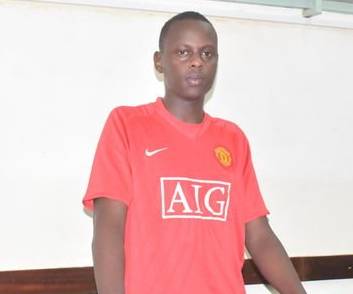 A Langata man has been sent to prison for six months after he pleaded guilty to damaging his mother's TV set, saying he had many problems.
Ronald Kipkemboi admitted to having committed the offence on October 25 at his home in Langata division, damaging two Tv sets valued at Sh 95,000m. The TV sets were the property of his mother.
Before he broke the TVs, he had claimed that he was not being loved and that his mother had refused to buy him shoes.
That evening, at about 9 am, his mother was in her bedroom resting when Kipkemboi bumped in and demanded money to give to the rider who had brought him and was waiting outside.
His mother did not have cash and she opted to go pay the rider through M-Pesa but the accused immediately started arguing and blaming her for not taking good care of him.
He continued to whine about how he did not own new shoes because his mother refused to buy him a pair. He hinted that he was totally unwanted and the family did not love him.
He then went ahead to break TV sets in the living room before picking up a stool and throwing it at his mother, then slapping her. She was forced to seek help outside and on coming back; the accused had already left.
The mother closed the door and went to her bedroom but Kipkemboi broke the main entrance gate and came back in.
This prompted his mother to sneak out to Langata Police Station through the back door to report the matter. The officers from the station accompanied her to her house where the accused was arrested and escorted to court. There, he admitted to committing the offences and was thus sentenced.