He raped me, then left me to sleep in the cold, campus girl tells court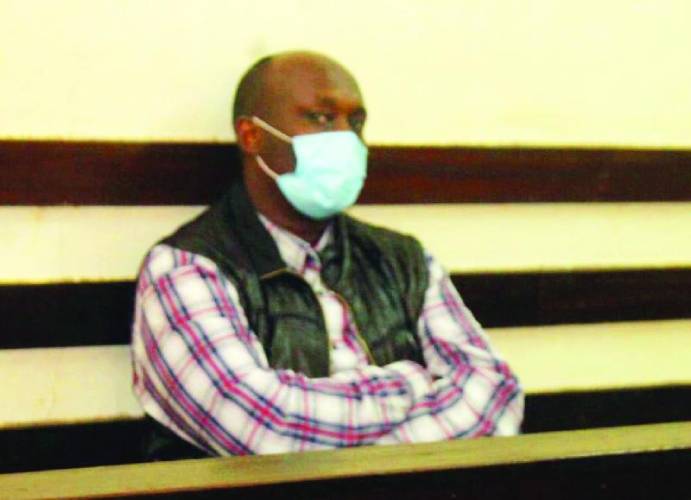 A campus girl emotionally recounted how a man she had been introduced to by a friend raped her and threw her out of his house at night.
The Second Year student at a university in Nairobi had visited the accused at his house in South C.
The court heard that Abdirizak Adan Abdulahi raped the student on January 14, at his house in Mugoya estate, Nairobi.
During the trial, the victim, accompanied by one of her friends, said she was introduced to Abdulahi by another friend.
She said Abdulahi called her at around 3 pm, asking her to pay him a visit.
When she got to Abdulahi's house, he paid for her Uber ride, welcomed her to the house and served her juice.
Moments later, some friends, including the one who had hooked her up with Abdulahi, arrived. They ordered food which they ate as they listened to music and left at 8.30 pm for another house party, she said.
The court heard that the victim could not go with them since she had a class the following morning.
Abdulahi assured her that he would buy her a dress and drop her off the following morning. She agreed to sleep over after being shown the guest room.
They continued enjoying music together and after supper, she went to sleep in the other bedroom but Abdulahi persuaded her stay with him "since it was still early".
She said it was then Abdulahi started touching her legs as if he wanted to massage her, but she was uncomfortable.
"He became adamant and started inserting his fingers inside my skirt as he called me sweetheart. I was scared. He then took my mobile, buibui and handbag vowing not to give them back to me," she said.
She said Abdulahi asked her to undress if she wanted her hijab and handbag back. She complied. He pulled her out of the room, dragged her outside and locked the door.
Minutes later, Abdulahi opened the door and ordered her to get inside and put on her clothes.
He then started assaulting and threatening her. He removed her panty then raped her.
After the ordeal, she refused to spend the night in Abdulahi's house. But he refused to open the main gate to the estate, saying he had misplaced the key.
He cautioned the watchman not to her out.
She opted to spend the night at the gate, she told the court.
"I called my friend to tell her what had happened to me. She could not believe me...," she said.
She said that when the watchman let her out at 4.30 am, she went straight to her hostel room and later to the hospital.
On April 12, she learned that Abdulahi had been arrested and charged with rape against another woman and that was when she got the courage to report her ordeal to the police.