Kibera man chases, hacks father with machete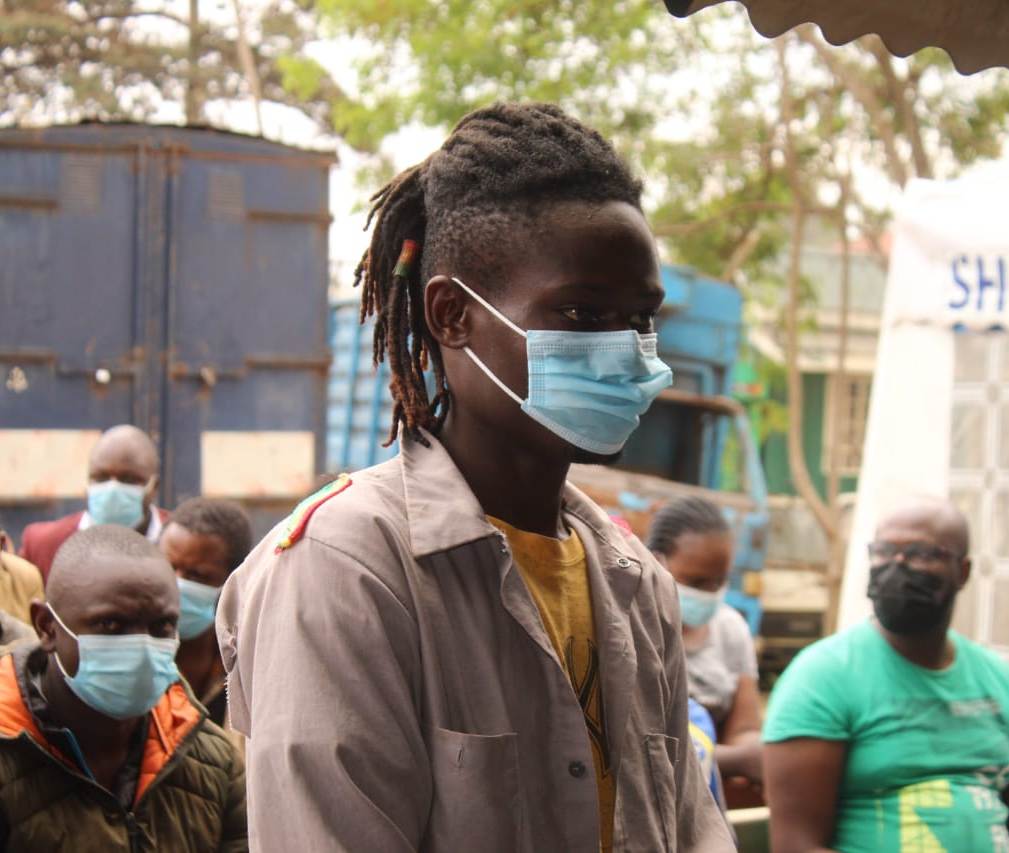 A Kibera man who has been threatening to kill his father for quite some time despite the intervention of family members and friends has been charged in a court of law.
Benard Nono in the particulars is said to have committed the offense contrary to section 223 sub-section 1 of the Penal Code on October 6, at Mashimoni area within Kibera in Nairobi County by chasing his father Livingstone Olumi within the estate while armed with a machete.
On the fateful day, Olumi was in his house at about 1:30 pm when his son Nono arrived brandishing the weapon. The two had not been on good terms for a while. Nono went ahead to gash his father on the leg without warning.
The elderly Olumi ran for his dear life but Nono whose intentions were to kill his father followed him while still swinging the machete. Fortunately, Olumi managed to escape and go into hiding.
Olumi had on several occasions attempted to settle the matter with his son with the help of some friends but his efforts bore no fruits. The accused relentlessly continued to unleash death threats on his father, the reasons for which were only known to him.
However, Olumi sought help from the members of the public since the matter was getting out of hand. The public helped him in restraining his son escorted him to the Golf course police station where he was booked in and taken in for questioning before being presented in court for the alleged threats.
Nono however denied claims saying he did not threaten his father and Kibera court principal magistrate Sharon Maroro released him on a cash bail of Sh, 100,000. The matter shall be mention on October 22