Police banned from using private cars in new raft of rules following exposé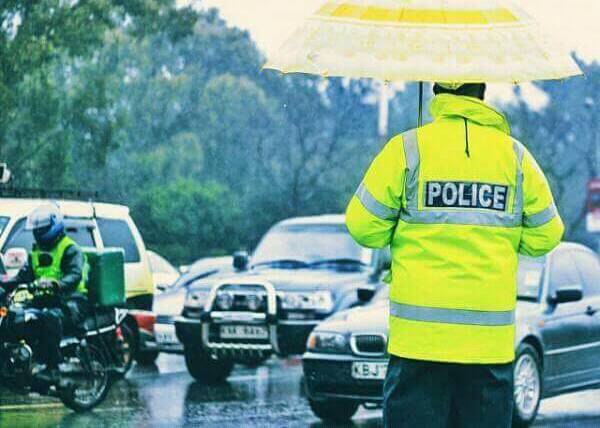 Two weeks ago, The Nairobian exposed how police, using civilian vehicles, were extorting the public and harassing bar patrons in the city.
Following the revelations, the police hierarchy immediately swung into action and there was a mass of transfers of senior officers from Mlolongo Police station as well as other stations that had been mentioned in the story.
Nairobi Deputy Regional Police Boss, James Mugera said the decision was reached by police top brass after members of the public complained about incessant harassment and extortion by cops.
He added that some rogue officers had been using the curfew rules to extort and even in some cases, conduct extrajudicial killings.
Under the new directive, police officers have been prohibited from using private vehicles for any patrols.
They have also been stopped from making arbitrary arrests and bar raids unless they are dressed in Persian blue uniform and under the command of an Inspector of Police.
"The use of such vehicles by officers in civilian attire has now been prohibited as such will be deemed as illegal operations and extortion, which is criminal," the directive reads.
As a result, not all officers will be allowed to raid bars, check trading licenses and make arrests.
The officers have further been directed not to conduct any police duties and other operations outside their areas of jurisdiction.
"Stern departmental action will be taken against any person contravening this directive forthwith," the directive reads. Quick Response Unit (QRU) officers in jungle uniform have also been directed not to affect any arrests or visit bars and restaurants.
"Policing needs to be done professionally. Station commanders must be ready to explain why private vehicles are used in policing matters," added Mugera.
The Nairobian expose had revealed that between Friday and Sunday nights, a minimum of 150 people are arrested, and each has to cough Sh5,000 translating to Sh750,000 every weekend for the police.
The number rises during the end of the month, where the police officers are given targets by their bosses.
According to an insider, between September 27-31, 2021, police in Mlolongo Police Station arrested roughly 350 revellers from entertainment spots around Syokimau.
The amount paid to the police by those who had been arrested is a fixed non-negotiable fee of Sh5,000.
This translates to a cool Sh1,750,000 collected over four days.
Added to the average Sh750,000 the cops collect every week, the ballpark figure comes close to Sh2.5 million shillings monthly, in Syokimau and Mlolongo alone.
The scam which has been going on for the last eight months means the police have comfortably made over Sh20,000,000.