Governor Joho: After getting covid jab, my sex drive shot up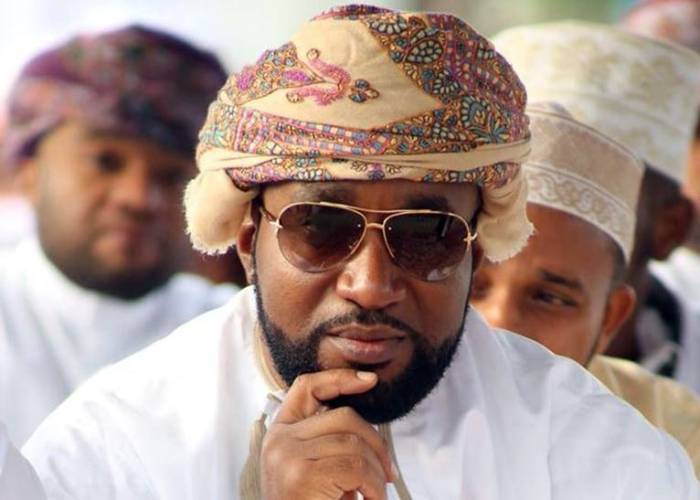 Mombasa County Governor Ali Hassan Joho has said that his libido is in check and dared any woman seeking to get paged to test him after he took his two Covid-19 vaccine shots. Joho confirmed that his strength and bedroom performance had been at an all-high, especially after he took the vaccine.
He said his power to perform in bed and make a woman pregnant was still there. Joho said those fearing that the vaccine lowers their sex drive and makes men impotent were misguided.
"Let me tell you, I have taken the vaccine twice and can confirm to you that the strength (libido) is high, don't even ask. The other issue about siring, bring a young woman who wants to get pregnant and see if I won't sire," said Joho.
Joho spoke during World Tourism Days where he urged over 300 beach operators who graduated to take the vaccine.
He assured men of their safety and said a lot of information doing rounds about the effects of Covid-19 vaccine was just utter propaganda.
"So don't listen to the propaganda of those who say you won't sire and perform the night functions and that those men who have been vaccinated, their wife will seek help from their neighbours. The vaccine is okay and it makes you safe," said Joho.
The governor said the Covid-19 vaccine was nothing new since people have always been taking vaccines for Measles, Polio, Chickenpox, Influenza amongst other diseases.
He urged all the Mombasa residents to get vaccinated for their safety and that of others.
"This is nothing new, we have always been taking vaccines for Measles, Polio, Chickenpox, Influenza and among others, so Covid-19 is nothing new. Let us get vaccinated for our own safety and that of our loved ones," said Joho.
He said where the world is heading, International Countries will start sending their citizens to tourist destinations based on the number of people who have been vaccinated in the host nation.
"I beg you from my humble and clean heart, don't fear vaccination. There is a lot of propaganda. For me I have been injected twice and that is why you see sometimes I place my mask in the pocket, because I believe I am partially safe," said Joho.
The Governor said countries will also admit visitors into their countries based on the number of people who have been vaccinated.
"The world we heading to, people will start allowing people into their countries based on those who have been vaccinated. They will look at Mombasa and how many people have been vaccinated and tell them to come over. So don't fear," said Joho.
Joho is not the only leader who is going out of his to reassure Kenyan men that the covid jab won't tamper with family jewels.
This week, Interior CS Fred Matiangi and his Health Counterpart Mutahi Kagwe caused laughter when they reassured men that vaccine would not affect their "transformers".
"Don't listen to rumours ati a man who has been vaccinated cannot sire children. I have been vaccinated and can confirm publicly that a man who has been vaccinated can sire. Don't however ask me how I know that!" he cracked, adding, everyone should keep their own secrets.
But Matiang'i weight in, saying Kagwe had confirmed that his "transformer" remained in tiptop shape after getting jabbed.
"If the Cabinet Secretary in charge of Health has confirmed that his transformer is okay and he is still conducting those things after taking the jab, why should you listen to gossip that this jab will affect your 'battery'?" posed Matiang'i.
In the study titled The Determinants of COVID-19 Vaccine Behaviour
Intentions Among The Youth In Kenya: A Vaccine Pre-Introduction Study,
youth fear long term effects associated with the vaccines with infertility in
men and changing the women's menstrual cycle being tops.
"... you're thinking at my age, if this thing can affect me, then, how will my tomorrow be. Will I get to a place where, I can only have one child, will I get to a place where I cannot you know, be able to function like I would have done if I had stayed without the vaccine..." some of the youth told scientists.
Beatrice Mijide, a local in Vihiga County is among those who are wary of the jab.
"What happens if I pick up the jab, and have my fertility affected? I do not have a baby yet, and I do not want to risk," she told the Standard in a previous interview.
Ministry of Health Acting Director Dr Patrick Amoth blames misinformation, disinformation and false information for vaccine hesitancy.