Mother's desperate search for daughter snatched from her 45 years ago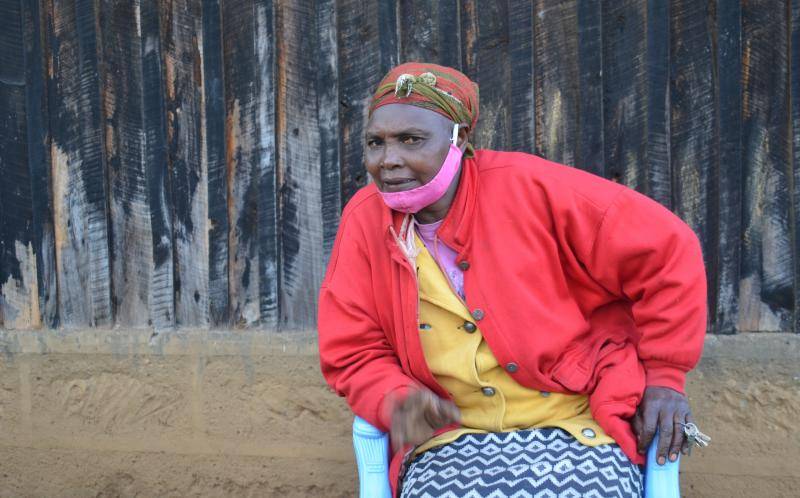 For over 45 years, Julia Njeri has known no peace. Weird dreams, sleepless nights, long periods of depression are the order of the day. December 30, 1976, was the last time the 62-year-old resident of Kithurine in South Imenti, Meru saw her daughter Fatiah Ng'endo.
Seated outside her house at the predominantly tea-growing region of Nkuene Ward, Njeri said Fatiah was born out of an early relationship with a man she only identified as Ahmed. Njeri was in Baitigitu Primary School when the man, then 30 years old, got her pregnant.
Her father, Benson Njeri (now deceased), was employed by Ahmed's family in their shop in Isiolo town. She said she used to visit her father at his workplace, and in the process, Ahmed wooed her. She later fell pregnant and had to drop out of school in Class Six. Njeri went back home to raise her baby.
"I concentrated on bringing up my Fatiah despite the harsh economic challenges."
Her father, understandably, was angry with the turn of events. Njeri stayed with her mother, Keziah Njoki (also deceased), at Kithurine.
And in December 1976, she parted ways with Fatiah.
"I last saw Fatiah a week before her fourth birthday. My father, who worked and had a house in Isiolo, sent my brother Ireri (now deceased), saying he wanted to celebrate New Year's Day (January 1977) with Fatiah. I reluctantly let Ireri take her," Njeri recounts, amid tears.
Ireri assured Njeri that Fatiah would be back in a few days. She reluctantly let her go with him to Isiolo, about an hour drive from Meru town. She said she expected her brother to bring Fatiah back on January 2, 1977, but this was never to be. Njeri, 15, was a worried mother.
There being no mobile phones then, she took a bus to Isiolo to get her daughter.
"When I arrived in Isiolo, I went straight to my brother's house and found his wife Margaret. I asked her where Fatiah was, and she told me that her father, Ahmed, had taken her away."
Still in shock, Njeri found her father and brother in an eatery in Isiolo town, but upon seeing her, the father took off through a back door.
"I pursued him to his house. I was just a girl then, but the pain of losing my daughter was too much for me."
Njeri said there was a conspiracy between her father, brother and Ahmed's family to snatch Fatiah from her, and even though the two are now dead and she lost touch with Ahmed's family, she still has hopes of reuniting with her daughter, 45 years later.
"I chanced upon a relative of Ahmed in Meru town several years ago. Though he could not tell me where Ahmed was, he told me Fatiah was taken to Saudi Arabia, where she has lived since."
Njeri is now appealing to any well-wishers and the Kenyan Embassy in Saudi Arabia to help trace her daughter.
"I have prayed to God to help me because of the pain I have endured for years."